When special conference was first announced, I must admit I wasn't sure how it would go. In fact, scratch that – six weeks ago I wasn't sure how special conference would go. Rumours circulated about difficult discussions behind the scenes, Miliband was urged to scale back his reforms and unions and the party leadership were said to be at loggerheads.
And then when the reforms came they were both radical and positive. They spoke to a need to improve the way politics is done and potentially bring more people into our party. They completed the historic move away from MPs electing a Labour leader without any say for members to an OMOV system that gives members the final say on who will lead Labour in future. They aren't perfect – what is – but they moved us in the right direction without tearing the party apart.
And all of this has been steered through the Labour Party with Miliband personally coming through not just unscathed, but strengthened.
Of course there are concerns, first and foremost about the level of funding that Labour will have going into the general election – a well funded Tory machine against a Labour machine that's strapped for cash is something that should be a real concern. Whether we like it or not, money is a powerful force in elections and can swing both seats and votes. But what also wins elections is engaged members, activists on the ground and being a party that genuinely represents the British people.
As I wrote this morning, today marks only the beginning of that process, but Miliband will be delighted with that beginning. Today could scarcely have gone better for Miliband if he could have written the script himself.
Sure, there were some dissenting voices speaking from the platform today who aired their concerns about the reforms. And even some of those who voted in favour of the changes (Len McCluskey being one obvious example) had much to say about the nitty gritty of the reforms, the process that led us here and the need to learn lessons for the future.
But from the moment Miliband arrived at the ExCel Centre this morning there was no doubt that he would secure a handsome victory. His entrance was met by cheers, his opening speech brought laughter and applause, and a standing ovation for the Labour leader set the tone for the day. By contrast, the first few speeches against the proposals were met by polite applause, but nothing which suggested an upsetting of the Miliband applecart. The battle had been won before the conference even began.
And so when the result was announced – with 86% of delegates voting in favour – that felt about par for the course. In many ways it was the perfect result for Miliband. It was resounding without having the North Korea-esque tint of  a 90%+ victory (something which haunted "Refounding Labour", Miliband's first bash at party reform early on in his leadership). The few final worries – particularly that Miliband might win a crushing victory amongst affiliates but not amongst members – was banished when the final result showed CLPs backing the reforms by a near 3/1 margin.
Job done.
No-one will hold it against Miliband (or Ray Collins, who has done a superb job managing this process) if he has a small glass of wine and a spot of relaxation tonight. But he surely knows that the real work of change still lies ahead. Today was a good day for Miliband, but his leadership will have been a failure if this is his high point. There's an election to win in 14 months – and two very important elections to win this May. The trick for Miliband will be to keep on building the power and empowering members without being distracted from the main job of a Labour leader – becoming Prime Minister. Only if he achieves that aim will he have succeeded. Perhaps today was a small step in that direction.
More from LabourList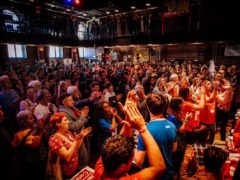 News
Sam Tarry has warned that Keir Starmer is in danger of "driving a wedge" between the party and…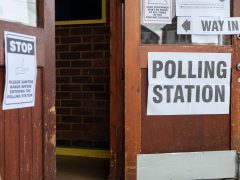 Comment
There are an increasing number of voices on the left and the fringes of British politics advocating for…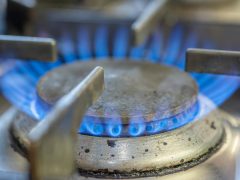 News
The vast majority of the public back Labour's plan to freeze energy bills until April 2023, a poll…