Closer ties, not separation, can help provide solutions to problems in Scotland and England.
I left Scottish Labour conference in Perth with two things – a cracking hangover and a strong belief that only closer ties between Scotland and the nations and regions of the UK can provide the answers to the problems we all face.
I headed to Perth with the hope of picking up some ideas I could take home and I wasn't disappointed. There is much we can learn from our colleagues in Scotland and the work of our excellent Labour MSPs in the Scottish Parliament.
At a Shelter Scotland fringe to discuss housing I asked James Kelly MSP for his thoughts on regulation of landlords, letting and managing agents in the private rented sector. This issue is as big in Scotland as it is in Manchester and across the UK but legislation in Scotland is way ahead of what we have in England in order to deal with rogue landlords and tackle dodgy letting agents. Labour in Westminster are saying the right things but we should look closely at how policies in Scotland are working to inform our own policy development.
At the LGBT Labour Scotland reception Willie Bain celebrated the role Labour MPs played in ensuring equal marriage legislation was passed in the House of Commons, while MSPs rightly boasted of their superior legislation, which goes above and beyond what we managed to pass in England – for example humanist marriages are allowed and there is a route for gender recognition for a person in a civil partnership, changing the civil partnership to a marriage, all in one step. The improved law is to the credit of dedicated Scottish Labour LGBT activists and MSPs like Jackie Baillie, Mary Fee and Margaret McCulloch who pushed the Scottish Government to go further.
On innovation in local government and co-operative councils I heard about the excellent work being done by Labour administrations in Edinburgh and Glasgow led by Andrew Burns and Gordon Matheson respectively. MSP Sarah Boyack gave examples of how Scottish local government could go even further, citing transformational changes to youth service delivery in Lambeth implemented by Steve Reed and Labour colleagues.
The fantastic 'Every Step' childcare campaign being led by Kez Dugdale MSP perfectly compliments the excellent work of Shadow Childcare Minister Lucy Powell. Scotland could learn from the Sure Start programme and innovative work being done by councils like Manchester in a tough financial climate. This is also high up the agenda in Wales. The need for economic empowerment of women and flexible and affordable childcare for every family is a key issue whether you're in Cowdenbeath, Cardiff or Cambridge.
The issues discussed weren't just domestic. Jim Murphy and Douglas Alexander led a debate on Britain's role on the world stage. Pamela Nash talked about her work to take the UK Government to task and do more to challenge Uganda's disgraceful persecution of LGBT people. The debate on Europe led by MEPs David Martin and Catherine Stihler was well attended. The very positive reception from activists for these international issues highlights the importance of a strong UK as a key global player in tackling poverty and promoting human rights – Scottish Labour MPs and MEPs representing Scotland and Britain in Westminster and Brussels and promoting Labour values across the world.
Tackling these issues and others together holds the key to revitalising the UK and returning Labour to power in Westminster and Holyrood. As Johann Lamont said in her excellent address to conference: "Change is won not by changing the constitution but by winning the arguments." While the Nats argue over the Scottish constitution, the Labour Party wants to address the big political issues and provide a positive vision for the future of Scotland and the United Kingdom.
Gateshead MP Ian Mearns provided the quote of the weekend:
"There is no problem faced by working people to which nationalism is the answer."
This statement applies perfectly whether you're talking about the SNP in Scotland or UKIP in England. Labour must provide the answer to those problems and we must do it united as a One Nation party in a stronger United Kingdom. Together we can.
More from LabourList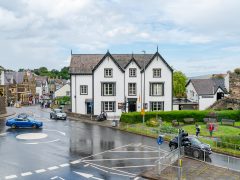 Comment
The recently announced co-operation agreement between Welsh Labour and Plaid Cymru offers much hope. The deal will see the…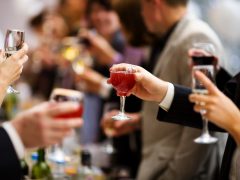 News
Jonathan Reynolds, Labour's new Shadow Business and Industrial Strategy Secretary, has urged people not to "pre-emptively" cancel their…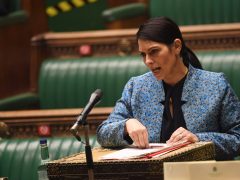 News
Yvette Cooper has resigned as chair of the home affairs committee following her appointment to the opposition frontbench…