Today I'm off to a good friend's wedding. It will be a happy, joyful occasion and of course, I wish my friends all the best in their future together. Yet there will be one jarring moment for me, when the registrar will say that:
"Marriage in this country is the union of one man with one woman voluntarily entered into for life to the exclusion of all others."
For LGBT people this simple sentence has enshrined discrimination day after day, wedding after wedding, year after year. Tomorrow this sentence will be struck from marriage ceremonies and LGBT people can fully celebrate how far we've come.
The campaign for equal marriage has built on the changes Labour made during our time in office to make Britain fair for LGBT people and break down barriers, cultural and legal. The litany of successes of the Blair and Brown governments on equal rights will stand the test of time.  Equalising the age of consent; ending the ban on LGBT people serving in our armed forces; giving LGBT couples and individuals the right to adopt children; allowing people to legally change their gender and of course scrapping the hated Tory Section 28. Labour's programme of legal change has made a real difference to the lives of so many.
LGBT Labour is proud of the role of our organisation and individual members in campaigning for these changes. Whilst it would be churlish not to also acknowledge the Prime Minister for his personal commitment to equal marriage, it was the massed ranks of Labour MPs and Peers that secured equal marriage. Make no mistake, Conservative MPs and peers would have blocked this move were it not for the strong commitment of Ed Miliband, the Shadow Cabinet and Labour MPs and peers to marriage equality, walking through the lobbies to deliver this victory for equality. Indeed, more Tory MPs voted against same sex marriage then for.
Yes, there are still issues that need to be resolved for trans people including action on the spousal veto. Yes the Government needs to speed up work to allow couples to convert their civil partnerships into marriage too. We have come a long way from the dark days of Section 28 but it is important too to recognise that there are still homophobic and transphobic attitudes in the UK and abroad that we need to tackle robustly.
Labour is the party of equality. LGBT Labour will continue to lead the charge within the Party to tackle the issues that remain. Tomorrow we'll be celebrating history being made as LGBT couples marry for the first time. Tomorrow our love won't be worth any less.
Anthony McCaul is LGBT Labour's National Campaigns Co-ordinator 
More from LabourList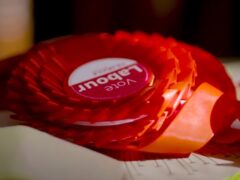 Comment
Membership of the Labour Party matters. At its best, it brings activists identity, community, fulfilment and friendship. But…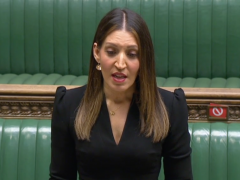 News
The spread of the Omicron variant in the UK is a "reminder that no one is safe until…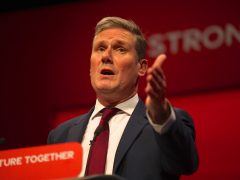 News
Welcome to LabourList's November 2021 shadow cabinet reshuffle liveblog. Changes to the opposition party frontbench have kicked off…