One Nation.
We use that phrase a lot. Because we use it so often, sometimes we are in danger of not thinking about what it actually means.
To me, it means that we are a Party that tries to bring as many people as possible to our cause. That we hold certain core values to be essential, but how we persuade others of those values is up to us. Our conversation about what those values mean in terms of policy is constantly evolving in pace with the changes we see in the world around us.
I am a very long way from being a Blairite. I didn't vote for him in the leadership and I found some elements of our time in Government incredibly disturbing. The Iraq war was a hellish mistake we should never have been dragged in to. Our post 9/11 attitude to civil liberties was uncivil and frankly, took liberties. I don't believe the private sector always have the answer, and I believe we became too bedazzled by wealth at the expense sometimes of tackling inequality head on.
But I also believe that the Minimum Wage is one of the best things any government has ever done to change the lives of the people at the sharp end in this country. I believe that the injection of funding that the Blair government put into our public services, so devastated by years of Tory neglect, saved and transformed countless lives., I believe that in Kosovo intervention headed off a potentially catastrophic humanitarian crisis.
I am no McCluskeyite. I did not choose to use my vote in the last Unite General Secretary election. But I am proud of the changes that the union movement has made to the working lives of ordinary people. In my time in the union movement, I met some incredible Unite reps who work extremely hard – with the backing and support of their union – to make their workplaces better for everyone. I saw lives literally transformed through work Unite did to bring adult education to the work force.
I strongly suspect neither Tony Blair nor Len McCluskey is a Burnellite. And that's OK. We're bound to disagree on some things and agree on others. That's human nature.
I am proud of Labour's historic links with the trade unions and equally proud that we have chosen to modernise that relationship to make it more personal, more relational. I am also proud of Labour's record of achievement in government. I will own both – warts and all – as part of who I am when I declare myself a proud Labour tribalist.
So what does any of this have to do with One Nation?
Well the point is that not everyone in the country nor everyone in the Party is going to agree on everything. But that shouldn't stop us seeking consensus both internally and externally. Finding our common ground and achieving more together than we do alone.
Ed Miliband has taken a lot of criticism from his internal and external critics. Sometimes either covertly or overtly by Blair and McCluskey. But he has built a party that can now be confident enough in its own identity and strength to accommodate both. Both are part of the story we have to tell. They speak to our past and our traditions. They speak to our divisions and our confidence in our ability to have our debates freely. They are a part but not the whole of the narrative we are forming about our future.
A Party that is the home of Len McCluskey and Tony Blair is a party that is confident it has answers to suit both and answers that go beyond both. That is the One Nation ideal. That is the Party that Ed Miliband is leading today. That sounds like the kind of party that wins elections.
More from LabourList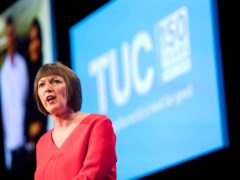 News
Frances O'Grady has a demanded a "pandemic-scale intervention" to combat spiralling energy bills after analysis revealed that annual…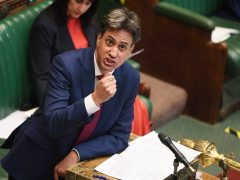 News
Ed Miliband has declared that the Conservatives are "missing in action" on the cost-of-living crisis after the government…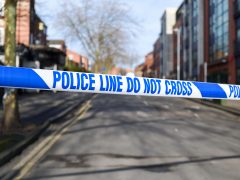 Comment
90 minutes into what felt like the millionth Tory leadership hustings, Rishi Sunak uttered the words of a…