Ed Miliband promised a 'reckoning with our banks' in response to the growing cost of living crisis in Britain. Meanwhile, Ed Balls has promised to increase by £800m the £2.5bn annual levy on banks. It is rare when a speech by a major Labour politician is not littered with critiques of "bankers", their greedy excesses or their infamous bonus culture. Far away from a reasonable debate, modern commentators are often split as to whether society should "wring their necks" or whether a more grievous form of execution would be appropriate.
In truth, the term "banker" is a nonsense term. It is both disingenuous and inaccurate. Labour has failed to articulate the type of banker it dislikes. Is it the trader? The fund manager? The stockbroker? The teller behind the counter? Aside of preaching to the converted, this rhetoric appears tedious at best and mindless at worst. The reality is far from opaque. Areas such as compliance, risk, anti-money laundering, whose central roles are to protect the integrity and stability of financial institutions are captured by this 'banker' term and are alienated by it. It would be a stretch to point the finger of blame at these people yet they remain tarred with the same brush.
"Bankers" are the pariah of post-crash Britain, and are blamed for everything except the weather. However, far from the champagne fuelled Gordon Gekko-esque stereotypes, progressive groups such as the Labour Party in the City, Finance Matters and the Finance Innovation Lab eschew this caricature and are actively seeking to make financial services work better for Britain and the wider world.
If Labour wants to make gains in the South – something has to change. London's financial sector contributes approximately 24 pence in every £1 generated in the city's economy – and it makes up almost half of the entire country's financial sector. In 2012, financial and related professional services contributed £174 bn to the British economy – 12.6% of its total GDP. Over two million people are employed in finance and related professional services – it is difficult to ignore the impact of financial services and therefore vital that the Labour has the right message.
City workers are ambitious and want to do well for themselves and their families. Working in the City appears not a geographical fluke because it is situated on the doorstep of places such as Essex, Enfield and Surrey. You can make a good living. Many of the constituencies in these boroughs and counties, historically Tory, voted for Labour in 1997 before reverting back again to the Tories in 2005 and 2010.
A Labour majority is unlikely to be won again without these gains in the South; therefore, it is vital that the Labour line towards financial services appropriately reflects the complexity of the situation. A more nuanced narrative would work much better. When politicians blame bankers, it fails to address the issue in a responsible and effective way.  Many people, of all political persuasions, are attuned to Labour's post-crash analysis yet are alienated by its facile presentation. Simplistic banker bashing is a hollow victory.
Oliver MacArthur works on the investment team at a charitable endowment, has worked with the Royal Bank of Canada and occasionally tweets @olliemacarthur. He is a member of Labour in the City.
More from LabourList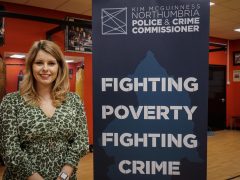 Comment
A sad truth that we all must accept: the best time to eradicate poverty is always a generation…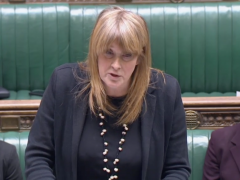 News
Labour's Sarah Jones has described a government statement on the Metropolitan Police as "incredibly weak" after the force…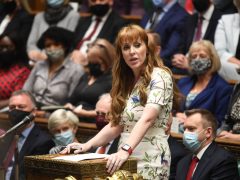 Comment
It was the turn of Angela Rayner and Dominic Raab to face off at the despatch box this…