If you read one policy or political document this week it ought to be "Beyond the Barriers".
Beyond the Barriers is a well-researched, authoritative and timely demolition of the appalling failings of the Atos tests and out-of-work sickness support brought in by the Government. It doesn't just critique the current system and the way it fails disabled people, it cogently promotes a viable policy alternative which protects the interests of disabled people without being profligate with public money.
And this report isn't about NGOs or professionals coming up with solutions for disable people. It was entirely researched, written, and supported by disabled people themselves. The report is issued by the Spartacus Network of campaigners, which was founded by the indomitable Sue Marsh.
Frankly Sue and her colleagues are heroes. It is difficult enough for people who are not dealing with significant disabilities to be effective political campaigners. In the Spartacus Network we have a group of people who are suffering from all the logistical, health and financial disadvantages of coping with disability, but somehow find the energy and tenacity to run one of the most impressive single-issue campaigns I've seen, harnessing the power of social media to draw attention to issues that are all too often marginalised or even stigmatised. Historically, disabled people have often been invisible in a political process that requires you to be fit enough to turn up to meetings and knock on doors for your voice to be heard. The internet turns that on its head and has given a national voice to people who most needed it.
As someone who has been through a period of serious disability (my neurological illness meant I was a wheelchair-user for a year) but is lucky enough now to just have mild mobility problems, I feel I have a moral responsibility to shout as loudly as I can about Sue's work. I know how much effort it takes to live life as normally as possible within the constraints of disability, and the fear and uncertainty involved. Adding to that burden a welfare system based around the Work Capability Assessment which is capricious, stress-inducing, and can often make people more ill, has just been to heap government imposed misery and cruelty on some of the people in society who are already most vulnerable.
It is fantastic that the fightback against this is being led by disabled people themselves. We all need to stand in solidarity with them.
And it is fantastic that their campaigning isn't just about shouting "no" but is evidence-based and promotes a worked-through policy alternative.
The evidence in the report includes responses to 5 separate consultations receiving over 1,200 responses from sick and disabled people going through the ESA system (Employment and Support Allowance, previously Incapacity Benefit or IB) and the Work Programme, and analysis of the alternative systems used in other countries.
It pulls apart the Coalition's presumption that punishments and penalties are the way to get people back into work and instead suggests a more rational approach based on the disabled person themselves helping to plan and commission the support they need, and recognition that for some people caring and volunteering might be just as valuable a contribution to society as paid work.
The report calls for: "Work for those who can. Security for those who can't. Support for all."
This is the language of Labour's values. We could do a lot worse than implementing this report's proposals if we get into government.
Read the report. Get angry about what the Government has done to disabled people. And get organised to ensure our Party takes these excellent ideas, from disabled people themselves, seriously.
More from LabourList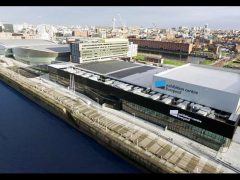 Uncategorized
Help us help you at conference Labour conference is just around the corner, and the LabourList team are…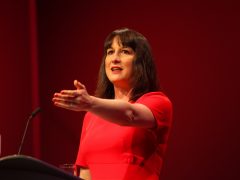 Comment
On August 25th, Colne Valley Constituency Labour Party agreed to send the following motion forward to national conference:…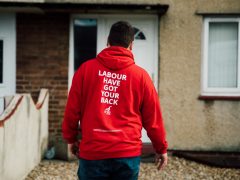 Comment
At a time when technology is transforming every aspect of our lives, politics turns out to be no…