As part of Fair Pay Fortnight, today NHS staff will be calling on Jeremy Hunt to reconsider his derisory pay offer to health workers.
Staff working in the NHS carry out some of the most important tasks in the country. They care for people, they help the public stay healthy, they save lives. And yet Hunt will not even honour the recommendations of the independent Pay Review Body to offer them all a 1% increase to hourly rates.
This 1%, the maximum uplift the PRB could offer within the government's punitive spending envelope, is in itself a woefully inadequate figure and nowhere near enough to counter years of below-inflation pay awards. (Even with recent decreases, inflation is still at 1.7%, or 2.7% measured by the more comprehensive Retail Price Index).
But for staff in England, Hunt has restricted the 1% offer to those at the top of their pay bands. In addition this 1% will not be "consolidated" but will come in the form of a cash sum, meaning that those getting the pay rise will see no increase in their hourly rate and therefore nothing more for any overtime or unsocial hours worked. The majority of nurses, paramedics, midwives, healthcare assistants, occupational therapists, porters, cleaners and medical records staff will find that making ends meet is going to get even harder. Over a third of non-medical NHS staff are paid below £21,000. Most NHS staff have had their real terms pay cut by 8-12% between 2010 and 2013.
The government has failed miserably to make the NHS in England a living wage employer. This remains a glaring omission in a public service that – above all others – is rooted in the values of fairness, compassion and equality.
For a party that claims to want to hold the UK together, the Conservatives have also done their best to foster division between England and Scotland. Hunt's failure to implement the PRB recommendation contrasts with the Scottish government's decision to at least offer the full 1% increase, with additional sums to bring the lowest paid above the Living Wage level.
As a result of these moves, the government is saving nearly £300m. But this is an active ideological choice, not a matter of necessity. After all, this is the same government that plunged a thriving NHS into a hugely wasteful re-disorganisation, which its own figures have priced conservatively at £1.5bn.
The sour taste has been made less palatable still by a series of disingenuous government attempts to buy off health workers in future. Next year staff could forego their incremental pay progression in exchange for the full 1% being added to hourly rates.
Alternatively, the government may drop its call for a freeze on increments if unions agree other measures, which could include changes to unsocial hours, overtime or sick pay.
These attempts to hold a gun to the head of health workers and their unions will not wash. For starters, why would staff sacrifice key elements of their future terms and conditions for what is a paltry pay rise anyway? The incentive is simply not strong enough.
UNISON will be consulting its members about the government's offer. But it is already clear that NHS staff are not prepared to be bullied by ministers whose disdain for the service they work in seems to grow by the day.
Christina McAnea is head of health at UNISON and staff side chair of the NHS Staff Council
More from LabourList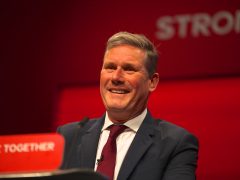 Daily email
Since becoming Labour leader, Keir Starmer has made consistent efforts to show that he is not Jeremy Corbyn…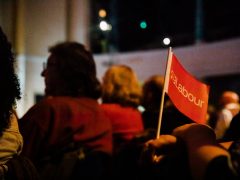 News
New guidance issued by Labour for selecting parliamentary candidates ahead of the next general election is set to…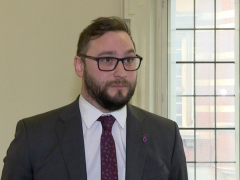 News
Christian Wakeford today defected from the Conservatives to the Labour Party. Some have wondered whether his politics fit…