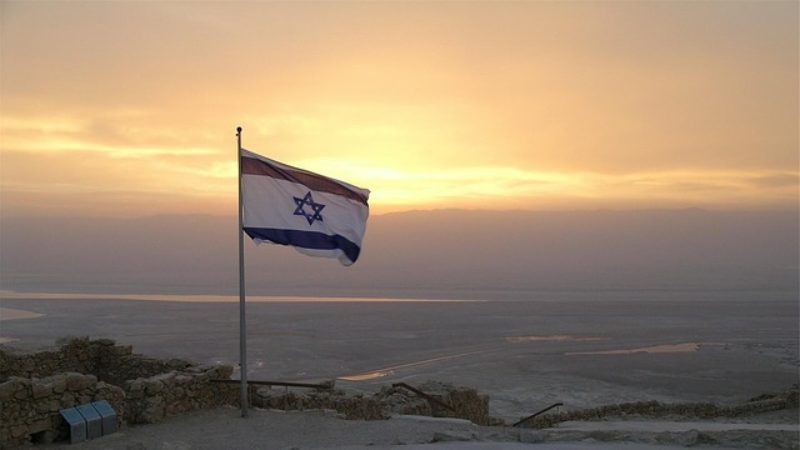 As a Labour activist whose day job is running a pro-Israel campaign, I have a double interest in Ed Miliband's current trip to Israel.
The fact he is going is in itself illuminating. Ed has repeatedly spoken out against the anti-Israel boycott movement. Actually visiting the country as Leader of the Opposition (and as the main leftwing Israeli newspaper Haaretz headlined it, the "U.K.'s leader-in-waiting") is intrinsically a practical rejection of the boycott. And this is Ed's first major overseas trip as Leader – he didn't have to choose Israel.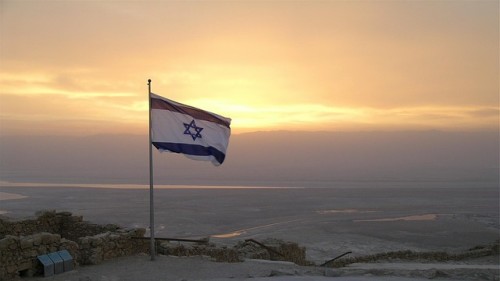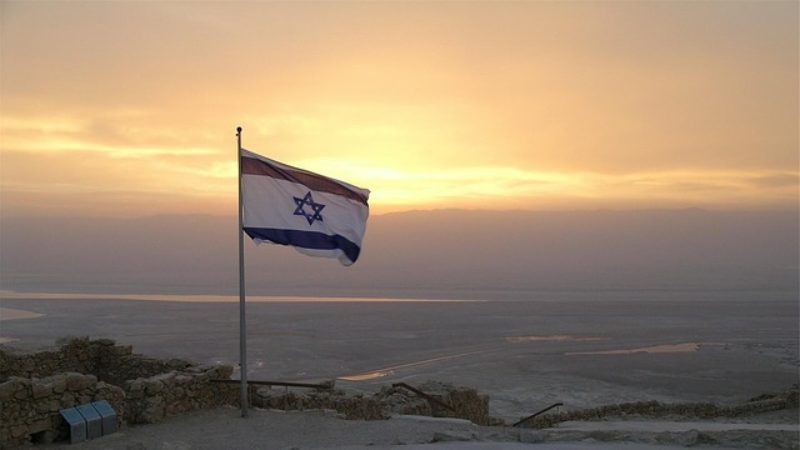 It's a brave choice. Israel excites huge emotions on both sides. The choice of where you visit and the minutiae of the words you use can lose you political support at either end of the spectrum of opinion on the Middle East.
Clearly part of the plan is for Ed to show he is a statesman and PM in waiting by going to the place that is usually top of the headlines in international diplomacy and making an intelligent and heavyweight contribution to the debate about the Peace Process.
But this in itself involved taking a great risk. Israeli politicians play a tough game with international visitors, just as they do in their own extremely robust democratic discourse. Say something they don't like and they will not hold back in their criticism. Directness is part of the national culture. Given that the Israeli political spectrum covers multiple parties ranging from hard left to hard right anything you say might excite a party leader to take to the airwaves and attack you. One only has to look at US Secretary of State John Kerry, who has put his heart and soul into the Peace Process in recent months and sustained some fairly brutal and personalised attacks for his pains.
The timing couldn't be riskier. A row last week over releases of convicted terrorists demanded by the Palestinians brought about a dramatic piece of brinkmanship by the Palestinian leader President Abbas, where he broke off from negotiations to unilaterally sign but not send in applications to join 15 international bodies. This was considered hugely provocative as the Peace Process is predicated on a negotiated path to a Palestinian state rather than a unilateral moves towards one, so now the Process (at least this iteration of it, most people working in this field have already been through multiple collapses of the Peace Process) is hanging on by a thread. If it falls apart, there could easily be a return not to a tense standoff but to the violence of the Intifadas. Ed is walking into a situation that is tense even by Middle East standards.
Ed's schedule is significant. He is visiting Sderot, the southern Israeli town where residents have been on the frontline of the Hamas rocket attacks, their children's play areas and bus shelters doubling as reinforced concrete blast shelters. This is a profoundly important gesture of solidarity with Israel's civilian victims of terror. He has met young Israelis at Hebrew University, the generation who have just completed their compulsory military service in the Israeli Defence Force (conscription is essential in a tiny country of 8 million surrounded by far larger hostile neighbours)  but who will be the generation who need to make any transition to a peaceful two state solution work. He has been to Yad Veshem, the Holocaust Museum, a visit essential to understanding Israel's national psyche and public concern that never again must the Jewish people not have a state nor a military able to provide their own defence from genocide; but also deeply personal for Ed as the son and grandson of Holocaust survivors. As well as meeting government figures there has been a party to party angle building on his existing relationship with Israeli Labor Leader Isaac Herzog, who deeply impressed Ed and other Labour figures on his recent trip to London and is increasingly seen as a potential Prime Minister.
This is also a trip about Ed's family and his Jewish identity. Ed Miliband isn't a religious person but he clearly feels more affinity now with the organised Jewish Community in the UK than he did when he first became Leader, and is increasingly relaxed about talking about his roots. He will be visiting family members, and staying, fittingly, on the kibbutz where his great aunt lives, one of the cooperative farms that Israel was famous for in the early days of the Jewish State, when the strongest force in the Zionist movement to establish the State was its socialist current.
As befits the Leader of a party which is wholeheartedly supportive of a Two State Solution, with a Palestinian State at peace alongside a secure State of Israel, Ed is also visting the West Bank for dialogue with Palestinian leaders and civil society.
What Ed has already said at Hebrew University has been strong and significant.
He described himself as someone with a deep personal affection for Israel, praised Israel's extraordinary success story in terms of its hi- tech economy and education, stressed that social justice struggles that have spread around the world started in Israel, and warned that it is a very sensitive moment for the Peace Process. Quite rightly he said he didn't see a good way forward that isn't two states. The alternatives are unjust and unsustainable – the oppression of one of the two peoples in the region by the other. Whichever way round, no democrat can support that.On Iran Ed said he believes the interim agreement on their nuclear programme was a step forward, but showed he is no pushover by saying nobody should take on trust what Iran says and we don't.
Ed stressed he believes settlement growth is a real issue for the peace process and said it must be addressed but he nodded towards the problem of incitement on the Palestinian side being also a barrier to peace by saying he was fully aware of concerns about how UK funding of the Palestinian Authority was being spent. On the settlement issue he importantly humanised it by admitting he has relatives who live beyond the Green Line. Remembering that the settlements issue is not just about the legal rights and wrongs or negotiators drawing lines on a map, but about ordinary people's homes and lives and whether a peace deal will mean them having to uproot themselves is really important.
Most importantly of all he said that Israel is the homeland for the Jewish people. This isn't quite uttering the key words "Jewish State" but it is almost there. Recognition of Israel as a Jewish State is an absolutely key issue in the Peace Process. It is about the Arab world recognising the legitimacy of Israel's creation by the UN in 1947 and recognising that Zionism is not some sinister conspiracy against the Palestinians, but that it is the legitimate movement for the Jewish people to have national liberation and self-determination. This concept is essential to the Two State Solution – it is about there being both a Palestinian State and a Jewish State, each of course democratic and respecting the rights of national minorities, so that both peoples can have control of their own destinies after a century of trauma. The language was not difficult for the UN in 1947 – their partition plan didn't name Israel, it talked about a Jewish State alongside an Arab State. This two state solution was rejected by the neighbouring Arab armies invading Israel as soon as it was created and seeking its genocidal destruction just a few years after the Holocaust.I hope this trip is the beginning of Ed Miliband really engaging with what the UK could do to be a force for peace in the Middle East conflict. It's too important to leave it to the Americans, we could be doing far more.And I hope his encounter with Israel in all its diversity and complexity and democratic vibrancy will see him return fired up to take on those in our own Labour and trade union movement who seek to boycott, delegitimize and demonise the Jewish State.
More from LabourList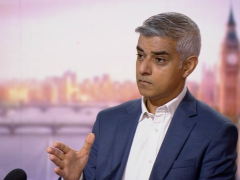 Video
Trevor Phillips on Sunday Labour's Pat McFadden from the shadow Treasury team urged the government to "get on…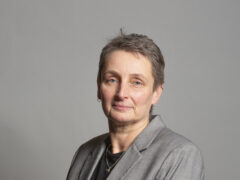 News
Kate Osborne, the left-wing Labour MP for Jarrow first elected in 2019, has revealed that she was issued…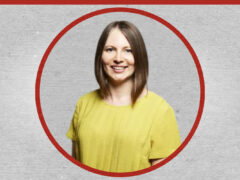 Comment
Leader's report The pre-conference leader's report is traditionally brief. Keir spent the summer on visits around the country.…