To much Prime Ministerial fanfare David Cameron launched free parenting classes for parents in High Peak in Derbyshire, Camden and Middlesborough in 2012. Proclaiming that parents needed "supernanny not the nanny state" the PM offered over 50,000 parents in these pilot areas £100 vouchers to take up parenting classes.
New figures I've released today show the abject failure of this scheme. David Cameron says he supports families but the reality is his parenting classes have been an embarrassing failure with just 2000 parents taking part. Just 168 dads took up the scheme raising the question again of how we can ensure our services are inclusive and truly family friendly for the whole family and not just mums.
What the government have failed to understand is in order to identify parents to take up these classes they need to have children's centres, outreach workers and other family services signposting and encouraging parents to use them. Yet despite David Cameron's promise to protect Sure Start there are 578 fewer children's centres serving families. Despite his promise to protect families he will have taken away up to £15 billion in support for children by 2015. Parenting classes are a valued early intervention service but parents struggling under a cost-of-living crisis to balance work and family life are finding it harder and harder to access the help they need.
The CANParent initiative was meant to provide every parent of under fives in three local authorities the opportunity to access parenting courses. Parents in CANParent areas were able to access vouchers through health visitors, midwives, doctor's surgeries and children's centres – and were available at branches of Boots. However, this government is dismantling the network of support around parents that would have helped make these vouchers a success. The Government doesn't get this joined up approach.
No PR trickery will help parents​, who are more likely to take the advice of professionals. But these professionals are under increasing pressures as early intervention budgets are cut and services are slashed. Parents are at their wits end trying to make ends meet.
This scheme is further evidence that the Prime Minister just doesn't get the vast majority of families in this country and how best to support them. He might think they need supernanny but they've voted with their feet and snubbed his scheme.
Lucy Powell is Labour's Shadow Minister for Childcare and Children
More from LabourList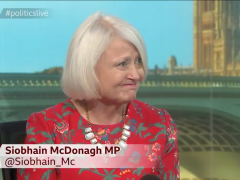 Video
Siobhan McDonagh has accused universities of treating their students like "cash cows" and suggested that the UK should…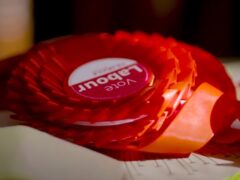 News
Left candidates in the elections for Labour's national executive committee have secured the strongest show of support from…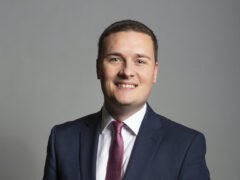 Video
Labour's Wes Streeting has accused Chancellor Rishi Sunak of returning to "Thatcher's sink or swim mentality" on jobs…