The Times front page this morning runs (£) with a quote from Labour peer Maurice Glasman saying the party has become too "middle class" – and blames this culture for UKIP's current popularity. While some might try to frame this as an attack on Labour, that's not a line that especially convinces. Glasman himself even points out that it's an issue Miliband "is trying to address".
Nor is he out on a limb here: ask around, and it's a common opinion within party circles. Labour has lost working class votes in the past fifteen years, and winning them back has a part to play in any successful electoral strategy. At some point, lots of working class people felt Labour weren't representing them, or simply weren't enthused enough to go to the polling station. How do we resolve that?
Lord Glasman suggests that the loss of working class support is due to a "liberal and progressive […] sensibility". I'm not exactly sure what that means (he doesn't seem to extrapolate) but I reckon I could have a decent guess and, personally, I'm not buying it. There we are then: a Labour peer has a view on how to win more votes. So do we all. Not a big deal.
What is more interesting is his assertion that it is difficult to "address these economic, political and cultural concerns when the party is becoming, in many ways, very middle class". His point, then, appears to be about representation.
And that's where there is trouble.
It is generally accepted, especially on the left, that achieving a more representative make-up of society in Parliament is an effective way of fairly representing the views of the country. That's why, across the whole spectrum of Labour's much talked about "broad church", you are likely to hear calls for more working class MPs. This is no bad thing, and it is good to have a consensus on the issue.
The problem lies in that people are still willing to talk a bigger game than they are prepared to play. When it comes down to it, those in positions of influence actually want MPs who share their values more than they want working class MPs. When there's a working class candidate from the 'wrong' bit of the party going for selection, those who are so vocal in on the topic can often change their tune. Calls for working class MPs become subtly diluted to "working class values", or similar inconspicuous cop-outs. It ends up as a proxy battleground for already existing internal party debates.
Having disagreements about how best to attract working class voters is not a problem. But disguising them as arguments for better representation when they are not is damaging. We need more working class people in Parliament so that working class views can be heard – and that issue can't be used as a trojan horse to deliver the candidates you want if it doesn't help to achieve that first and foremost.
More from LabourList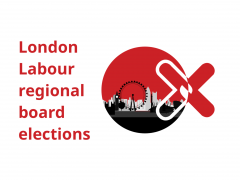 News
Both Momentum and Labour to Win have revealed their endorsements for candidates standing in the London regional board…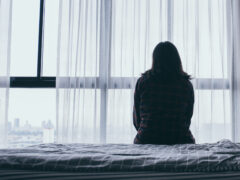 Comment
Today sees the publication of the government's long-awaited end-to-end rape review. Rape victims have been failed for years.…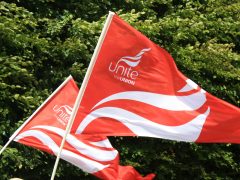 News
Howard Beckett has pulled out of the Unite the Union general secretary race and endorsed Steve Turner, leaving…