A factory collapsing killing more than 1,100 workers in Bangladesh just over a year ago; reports of hundreds of Nepalese and Indian construction workers dying on building sites in Qatar since 2012 under the desert sun – it is statistics like these that we remember on Workers' Memorial Day. And so we should. 
These figures are horrific. And the stories of the 2,500 Gran Plaza garment workers rescued from under the rubble, still waiting for compensation, are vivid. They are stories to make the blood boil as workers across the world are subject to unsafe, inhumane and exploitative treatment. 
So what does that have to do with workers here in the UK? Well quite a lot actually. Every time we hear 'health and safety' being mocked we should remember that this plays into the hands of those that want to weaken regulations and diminish the hard fought for rights of workers. 
In an important report by the TUC on the Government's Record on Health and Safety aptly titled – Toxic, Corrosive and Hazardous – it argues that the coalition government's policies on health and safety are based on a pro-business, anti regulation ideology that sees such protection as a 'burden'. It is the same mind-set that believes Britain can only be successful if it tries to compete with countries like Indonesia and China. 
While we may pat ourselves on the back and take a superior view that our workers are safe we are deluding ourselves. Hidden by the manipulation and selective use of the statistics workplaces are in fact dangerous places. As the TUC argues;
"At least 20,000 people die prematurely every year because of occupational injury or disease, but the real figure could be even higher".
Instead of taking the long view of safety at work we are presented with fatalities that occur as a result of an injury at work. Each year the HSE publish actual deaths – in 2012/13 that number was 148 – one of the lowest ever. This figure does not represent reality. Instead if you include those who die from occupational cancers, other lung disorders and cardiovascular disease caused by work and people killed on the roads while working that figure could be even more than 20,000.
The TUC also found that 175,000 workers received an injury that meant they had to take at least seven days off work. These figures get even worse when we include the HSE estimation that in total 1.8 million people are suffering from an illness that was caused or made worse by work.
Yet despite this evidence in 2010 the government announced that by 2014 the HSE would have its budget reduced by £80-85 million a year. That's a cut of 35 per cent in the state contribution. Further cuts since then take that figure to more than 40 per cent. 
On compensation the report shows that this is the area where workers' rights have been hit hardest. The government prepared the ground with a rhetoric declaring that compensation claims needed to be reined in. In fact a TUC report showed that only about one in eight workers who would be likely to be liable for compensation actually claimed. Furthermore compensation claims actually help in making a workplace safer.
The Prime Minister has said he will; "kill off the health and safety culture for good". These are not the words of the wise but those of someone who is appealing to populist misconceptions about health and safety.
We need a government that is committed to protecting workers. On Monday the 28th will remember and commemorate Workers' Memorial Day for those workers from around the world who put their lives on the line every day.
Katy Clark is Member of Parliament for North Ayrshire and Arran.
More from LabourList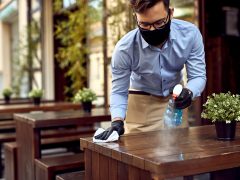 News
Analysis published by the Labour Party has found that millions of people across the country are working without…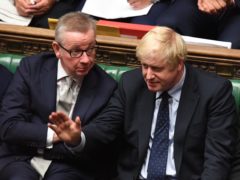 News
Angela Rayner has declared that taxpayers' money is not a "personal cashpoint" for ministers after emails revealed that…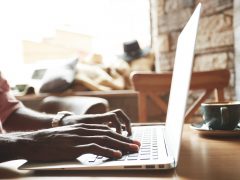 Comment
UK employees have long been subject to a notorious 'long-hours culture'. In 2019, UK workers were already working…