By Stella Creasy MP and Chi Onwurah MP
Every time you click you are creating wealth. Whether giving contact details or browsing online, companies are harvesting information to drive marketing and product development. Datasets such as store loyalty cards, medical records and tax affairs are an important and revealing resource for both the public and private sector. Facebook is making more money out of the content you create than you could dream. Whether measured in pounds, dollars or bitcoins, the data we produce on and offline is now one of the most important and valuable currencies for change in the modern world.
Too often debates about these developments are dominated by concerns regarding the motivations of either Governments or corporations. The value such bodies add in how they analyse and use such information can be substantial – but at present this relationship is often a one way street. Many of us contribute to both private and public datasets without a parallel responsibility on those who build them to act in the public interest.
The Tory-led Government claim data is the new oil because it will fuel new industries, applications and potentially huge profit margins. As a result the role for the public in their plans is all too often an afterthought. After their shambolic handling of care data and HMRC data the Government is now proposing a last minute amendment to the Deregulation Bill, to authorise data sharing between BIS, HMRC and their service providers when it comes to those taking on apprenticeships. This may be both necessary and useful, but the absence of any consideration of the rights of those whose information will be divulged in this process speaks volumes about their priorities.
Whilst this Government merely seeks to exploit data, Labour seeks to use it to empower.  If data is the new oil then we believe people are the new oil producers. We know to ensure everyone can benefit from the opportunities data generates we need to make sure they are in charge. This commitment to not only empower but engage the public is at the heart of Labour's developing digital agenda. As Ed Miliband made clear in his Hugo Young lecture:
"Information on individuals should be owned by and accessible to the individual, not hoarded by the state."
Pursuing progressive outcomes requires us to ask who decides what restricted data gets shared, when and with whom? And as the party of the people, Labour can have only one answer to that.
Information sharing is vital to empowering all consumers and citizens to make the choices that are right for them. Indeed, the failure of the Government to do more to ensure consumers can access the data they need to compare goods and services means they often get a raw deal. It enables some providers to hide rip off charges behind confusing information and a lack of transparency about prices. The Government's own research shows even if consumers were to use price comparison sites effectively they could gain £150-240m a year. Thus, helping consumers get the data they need so they can negotiate with organisations such as utility companies both individually and collectively is just the start of helping them get more for their money.
Sharing data directly with citizens can also help reform public services and improve outcomes- from giving patients the information they need on their health to manage conditions for themselves, to involving parents and pupils in schools and communities in co designing their cities. The next Labour Government won't have any more money. We know we will need to do more with less – we know the better use of information could not only improve those services but also make them more individual, more personal, faster and more efficient. And as we become more aware of the value of our own data so to the potential for its use for progressive outcomes grow; whether being able to donate the value of our data to charity or to research or collaborate with people around the globe in addressing climate change, the possibilities for progress are endless.
Yet these benefits can only be gained by giving the public clear and consistent rights to their own data.  That's why through our work on both the Consumer Rights bill and the Deregulation Bill, as well as our policy reviews of Digital Government and the Digital Industries, we are proposing a framework which puts people in control of the data generated by their relationships with both public and private bodies, helping ensure they can access the information they need to be able to make the choices right for them. We also want to enable intermediaries to help consumers and citizens bring their own together and use it for social and public benefit. We know more informed consumers make better customers; more informed citizens can make better use of public services.
Digital can transform the relationship between people and Government, making it flatter, more direct, more accountable and putting people not simply at the centre of Government services but actually in directly in charge. That's why Labour is determined to ensure every citizen is not only able to create but also to control their own data.
Stella Creasy is a Shadow BIS Minister and Chi Onwurah is a Shadow Cabinet Office Minister
More from LabourList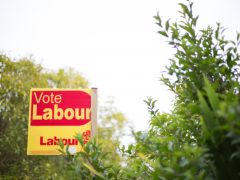 Comment
"It would be me being dishonest if I said we expected to lose," Harrow councillor David Perry tells…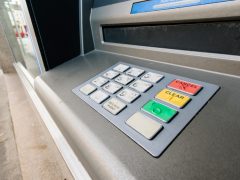 Comment
As bank branches across the country close and shops increasingly turn to contactless payments, the debate over access…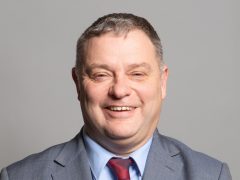 News
Mike Amesbury has quit Keir Starmer's frontbench team, telling the Labour leader that he would be resigning his…