Ed Miliband is all over the place at the moment. That's not a political or personal attack, but a statement of geographic fact. Miliband (on a train, his favoured mode of transport) has been touring the country in recent weeks as the Local and European elections hove into view. Backed by a compact entourage including Lord Stewart Wood and party comms chief Bob Roberts, Miliband will be racking up whatever the rail version of air miles is over the coming weeks.
On Friday, I joined him as he travelled to Cardiff and Bristol. We met in London's Paddington Station bright and early. Miliband looks happy but a little tired. Perhaps that's due to the extertions of a busy week, or perhaps it's because it's first thing on a Friday morning. Either would be understandable. Miliband is full of smiles though, upbeat after his announcement on rents the day before and relishing a day out on the campaign trail. I'm not sure where he gets the energy from – after just one day of train, walkabout, interview, train, walkabout, interview and another train I was exhausted.
Miliband, however, seemed less tired at the end of the day than he did at the start.
As we travelled to Cardiff, I talked with him about the events of recent weeks, and what's to come – but not before he tells me that the real story of the week is Sunderland's potential escape from the Premier League drop zone. Either Miliband has become an overnight football fan (rather than his favoured Baseball) or he's been well briefed on what might best put me in a good mood. He needn't have bothered, the day before I'd seen him announce a policy on rents that is potentially popular, smart and effective. I'm already in a good mood. So is this policy as big a deal to Miliband as it is to me? Seemingly so – as we reported last week, it's scheduled to be in Labour's first Queen's Speech. Yet he's somewhat bemused by the response from the Tories to his plans:
"To hear some of the reaction, you'd think that Britain is about to become an exception in doing this. No – Britain is an exception at the moment. Most other countries when they look at this say "this housing market makes no sense at all"."
And Miliband must have been expecting such a response. More than once he says that the Tories will "do anything and say anything" – something he'll need to be ready for in the months ahead as he faces down the planned onslaught of personal attacks. Of course Miliband recently hired Obama veteran David Axelrod to help run the party's election campaign. Axelrod is someone with real knowledge of what an attack machine looks like and how to rebut one. Was that part of Miliband's thinking when he hired him?
"I've had a number of conversations with him over the last nine months or so, and it's not something that we've spent talking about. We've talked a lot more about this issue – which he feels very strongly and which you saw from the Obama campaign – growing inequality in our countries, and who does a country serve? His point is that there are lots of deep trends that are part of this – some of them global trends – but government can have a real influence."
Miliband has clearly warmed to Axelrod because – in his words "a deep thinker about ideas and progressive politics. But how much will we see of Axelrod in the UK? His first appearance was via a pre-recorded video in his US office, and although he'll be in the UK for two days later this month, concerns are already circling in the party that he's not going to be here all that much. Yet Miliband says that "he will be of real help both when he comes here – which he will do, I think, quite a lot between now and the election – and from the US as well", suggesting that we'll see him in the UK for more than just a smattering of days.
One of the areas that Axelrod will be working on will be the party's "cost of living narrative", which despite the best efforts of Tory HQ, Miliband won't be backing away from making the arguments about pay, jobs and prices that have dominated his thinking over the past year:
"I think that it speaks to what this campaign is about for Labour – which is that we are talking about showing how we will deal with the biggest issue that we face in the country which is inequality and the cost of living crisis."
"The Tories don't quite know what to do, because they thought they'd be able to say that the cost of living crisis is over. But as I was saying well before it happened – the idea that the average of one indices overtaking another means that the problems are sorted totally misunderstands the central issue that we face, which is the link between the income of the country and people's family finances."
Inequality, then, is at the heart of the cost of living mantra. Wood, Miliband's consiglieri, is speaking at an event with economist de jour Thomas Picketty in a few weeks – so has Miliband read his book?
"I have a copy of it (laughs). It's a long read! I think it's an important work, its analysis is obviously very important. People are very interested in it because it's giving expression to what lots of people have been feeling about what's happening, and giving an intellectual basis to it."
Miliband – quite possibly the most well read and academic Labour leader in living memory (except, perhaps, his predecessor) is someone who is keen on an "intellectual basis" for politics. Perhaps that's what the best part of a decade in the Treasury does for you, or perhaps it was the time spent at Harvard. Or maybe it's the smart, academic people he likes to keep around him. But one thing that ties together his thoughts, from the abstraction of "predistribution" to the popular "retail offer" of the energy price freeze is the idea of intervening in broken markets in order to repair them:
"If we leave markets broken – if we leave them not working – it is ordinary families and working people who lose out. And so reforming broken markets is definitely a very important part of the agenda."
And could the railways be the next target for market intervention from Miliband? Only 48 hours after our train journey, more than 40 PPCs from across the party called for the return of the rail franchises to public control as they expire. That's something that I've been writing about for some time – and which 72% of LabourList readers back – so if it something he'd consider?
"It's something that we're looking at. My critique of the Tories on this is that they're being deeply ideological on this. They think that it's only the private sector that can run railways successfully, whereas something like East Coast – which has been in public hands – has done a good job. I think we've got to look at this in a pragmatic way, and we'll do this at the right time."
And how about the direction our particular train is heading in? As our interview comes to a close, the next station is announced as Newport. We're in Wales – so what does Miliband make of the Tory attacks on the Welsh NHS? He's keen to praise the good work that the Welsh government is doing – especially Jobs Growth Wales – before he adds:
"What I know is that no-one in Wales is calling for David Cameron to come and use his medicine. The Last time the Tories were in power in Wales health service waiting lists were two years long. The Tories will do anything and say anything – it comes with the territory." 
Of course there's a reason that we're travelling around the country today. Whilst it's great to visit Cardiff and Bristol, there are hugely important elections on May 22nd that will shape how Labour – and Miliband – approach the final year of this parliament. In recent weeks, UKIP have moved ahead in the EU election polls, with one giving them a double digit lead. So is Miliband worried about UKIP?
"No. I think the task for us is to set out our own positive agenda… They don't have real solutions – we have real solutions. I do say to Labour people,  just take a step back and think about a party that wants to charge for GP access for example – that is not a party of working people."
Unsurprisingly, Miliband didn't want to get into the specifics of how Labour will do in the May 22nd elections. They promise to be a real test for Labour, and could prove damaging should the party fall behind UKIP. But Miliband acting as he was on Friday, comfortable in what he's saying, calm about the attacks he faces and thoughtful about the challenges facing Britain should give heart to Labour activists.
48 hours later, I watched Miliband on Marr. It's not often the format in which he's excelled. He's come across as uptight and evasive before. He's looked cornered. Not this Sunday. The Miliband on Marr's sofa this weekend was the same one that sat across from me in a railway carriage last week. Unflappable. Calm. Measured. Comfortable. It was his best Sunday morning performance by some considerable distance – and he even took Nigel Farage to task. No mean feat.
The next year is a huge one for Miliband and the Labour Party. One of the biggest tests of our organisation and resolve comes just two weeks from now. No-one yet knows how any of this will end. But Miliband seems increasingly ready for the fight ahead. That can only be a good thing.
More from LabourList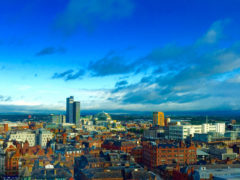 Comment
Demand for cycling and active travel is booming across the UK. A trend that developed during the pandemic…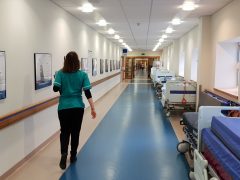 Comment
As a nation, we're getting sick in all kinds of ways. Life expectancy gains have stalled, people are…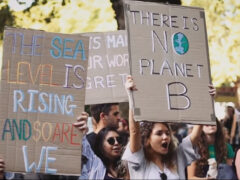 Comment
A few weeks ago, as local election results poured in, Keir Starmer claimed that "we are on course…