I am no fan of Nick Clegg and like most people reading this have to admit to occasionally taking some pleasure from the thought of the Lib Dems getting a kicking in the polls, or in the media.

However, in the case of one coalition spat covered over the past week, we need to take a long view and not simply cheer because Nick Clegg has a bad outing on the Today programme. The Labour front bench has been notably quiet on the alleged coalition disagreement over free school meals. It is a policy that has considerable support from Labour Party members and a number of trade unions, notably the GMB, whose president Mary Turner was a school meals assistant herself and saw first-hand the impact on children of poor (and good) nutrition. It is no coincidence that she wrote the foreword to a pamphlet Making the Case for Healthy Free School Meals for Alllaunched at Labour's Annual Conference last year.

Any annoyance among party members over the coalition announcement last year that all children in state funded infant schools would be entitled to free school meals appeared to be more because there was a general view that Labour should have committed to it first. This is a quintessentially Labour policy. It is evidence from pilots run by the Labour government that persuaded Gove not only to allow but to endorse the inclusion of free school meals in last year's School Food Plan. It is Labour councils – in the London boroughs of Southwark, Islington and Newham and further north in Hull and Durham – that have demonstrated the benefits of universal free school meals.

Pick almost any policy area and universal healthy school meals can be seen to have a positive impact – from long term health to the cost of living and easing family finances, from addressing the shocking growth of in-work poverty to increasing social cohesion and helping to remove the damaging stigma to children of being poor – universal free school meals can help address an issue that Labour exists to resolve. For those of a fiscally prudent nature, just consider that the direct costs to the NHS of obesity are currently around £5.1 bn even before indirect costs are considered.

Everyone is a winner with free school meals. The pilot in Newham found that the results of all children improved when the policy was introduced but that the results of those children previously eligible for free school meals improved more dramatically. Put simply children who are well fed, are more likely to succeed. Despite the economic recovery, food poverty is increasing and goes way beyond the growth of foodbanks to long term poor nutrition and parents skipping meals so their children can eat.

Labour now needs to come out in favour of free school meals – it is not enough just to step back and keep quiet. There are clearly issues with getting the policy launched in time and the steady stream of leaks from Whitehall are a highly opportunistic move designed to derail the initiative. Labour must push for more resources to ensure the issues are resolved. This is a moment for all political parties to rise above the banter of Westminster playground politics and make this policy work.
This current government spat comes during an exam period in schools and in many schools, children in some schools will be given free breakfasts on exam days. Head teachers know that hungry children will not perform at their best. In Finland, the country's high performance on PISA rankings is attributed to universal – healthy and tasty – free school meals. It is not rocket science. Hungry children do not learn. It is in the gift of politicians to resolve this.

Labour should go in to the next election pledging an extension of the policy to all children in primary schools and to carrying out pilots in secondary schools. The current position in the Labour Party's Your Britain Education and Childcare document is strengthened on previous recent positions. However, although it welcomes the current government position, it does not go as far as committing to extending the policy, stating rather that Labour 'also believes that all pupils should have access to healthy and nutritious food'. We need now to make explicit what this means and the best – and in my view the only – way to ensure we deliver on this statement is to introduce universal school meals.

In my investigation in to food poverty in London, which forced Boris Johnson to sign up to the UN Zero Hunger Challenge, universal free school meals were identified as a key way hunger could be addressed. The lives, health and life chances of a generation of the poorest children would be transformed by a cross party consensus both on the principle of universal school meals but also on ensuring the policy works and is ultimately extended to all children. Labour should lead the way on this and Labour members, constituencies and affiliates should lend their own voices to the debate and push for a clear commitment to universal healthy school meals in the Labour manifesto for next year's General Election. This would be both a worthwhile policy commitment in its own right in the context of educational achievement. It could also form a central element of a broader Zero Hunger commitment by the Labour Party to eliminate food poverty in the UK.
More from LabourList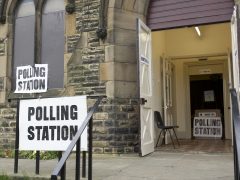 News
UK adults support bold policy ideas going to Labour conference, including a switch to proportional representation for Westminster…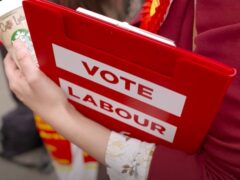 Comment
Labour is set to debate proportional representation (PR) at its annual conference after 153 Constituency Labour Parties (CLPs)…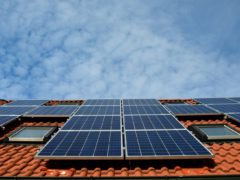 Comment
The climate crisis will rightly dominate many speeches at Labour Party Conference. But can the party find a…