This morning over 30 Labour PPCs – all drawn from the party's 106 target seats, and taking in those from across the party spectrum – have written a letter to the Observer calling for the return of the railways to public control as franchises expire. That's something that we've written about extensively on LabourList, and a policy which is favoured by 72% of LabourList readers. We've also conducted polling with Survation that showed the public think that the railways would be better and cheaper under public control.
At a recent Guardian event, Miliband admitted considering such a policy. And when I spoke to him on Friday – and asked him if rail might be the next "market intervention for Labour" – he wasn't ruling anything out either, stating that he was looking at pragmatic solutions, rather than ideological ones. Here's what Miliband told me:
"It's something that we're looking at. My critique of the Tories on this is that they're being deeply ideological on this. They think that it's only the private sector that can run railways successfully, whereas something like East Coast – which has been in public hands – has done a good job. I think we've got to look at this in a pragmatic way, and we'll do this at the right time."
Our full interview with Ed Miliband will be out on Tuesday, and the letter from the Labour PPCs is been reproduced below:
Rail fares in Britain are contributing to the cost-of-living crisis, with season tickets now the largest monthly expense for many people, costing even more than the mortgage or rent ("Cautious or bold: which path will Miliband take to election?", News).
Just as Labour has pledged to freeze energy bills and reset the market to secure a better deal for customers, so it will be necessary to reform the rail industry to secure a better deal for passengers.
Train companies walk away with hundreds of millions of pounds every year, despite running monopoly services and benefiting from £4bn of public investment in the rail network every year. These profits are even helping keep down rail fares on the continent as many of Britain's rail services are run by subsidiaries of the state railways of France, Germany and the Netherlands.
Yet the not-for-private-profit model that works so well on the East Coast line has shown how there is a better way to run Britain's rail services. As well as making over £1bn of franchise payments to government, East Coast reinvests all of its further profit to benefit passengers.
A commitment to extend this successful model to the rest of the rail network, as existing contracts come to an end, would mean that hundreds of millions currently lost in private profit would be available to fully fund a bold offer on rail fares.
Labour parliamentary candidates
Nancy Platts, Brighton Kemptown and Peacehaven;
Andrew Pakes, Milton Keynes South;
Wes Streeting, Ilford North;
Clive Lewis, Norwich South;
Polly Billington,Thurrrock
Rowenna Davis, Southampton Itchen;
Tristan Osbourne, Chatham & Aylesford;
Uma Kamaran, Harrow East;
Lisa Forbes, Peterborough;
Veronica King, Elmet & Rothwell;
Jamie Hanley, Pudsey;
Richard Burgon, East Leeds;
Clair Hawkins , Dover & Deal;
Will Martindale, Battersea;
Adrain Heald, Crewe & Nantwich;
Neil Coyle, Bermondsey & Old Southwark;
Jessica Asato, Norwich North;
Thangham Debbonaire, Bristol West;
Lara Norris , Great Yarmouth;
Cheryl Pidgeon, South Derbyshire;
Joe Richies, York Outer;
Josh Fenton-Glynn, Calder Valley;
Alex Sobel, Leeds North West;
Stephanie Peacock, Halesowen & Rowley Regis;
Cat Smith, Lancaster & Fleetwood;
Todd Foreman, North East Somerset;
Rupa Huq, Ealing Central & Acton;
Ruth Smeeth, Stoke North;
Mike Le Surf, South Basildon & East Thurrock;
Deborah Sacks, South Norfolk;
Peter Smith , South West Norfolk
*Chris Matheson, Chester;
*Purna Sen, Brighton Pavilion;
*Suzy Stride, Harlow;
*Chris Oxlade, Crawley;
*Chris Summers, Uxbridge
* signed Observer letter but were omitted from print copy
Additional signatories:
Lee Godfrey, Kingston-upon-Thames;
Natasha Milward, Dudley South;
Jo Stevens, Cardiff Central;
Sachin Patel, Richmond Park;
Pete Lowe, Stourbridge;
Luke Pollard, Plymouth Sutton and Devonport
More from LabourList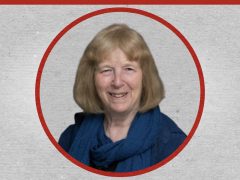 Comment
Labour's ruling national executive committee (NEC) met in the party's new headquarters at 160 Blackfriars Road, further from…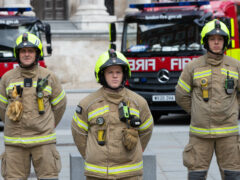 News
The Fire Brigades Union has announced that firefighters will take strike action following a ballot that saw 88% vote…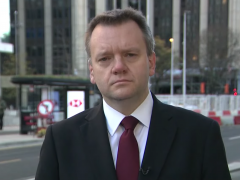 News
Nick Thomas-Symonds has declared that Rishi Sunak has "very serious questions" to answer about what he knew about…