Having worked on the coal face myself, I cannot understate just how heartbroken the tragedy to have hit Soma has left me. As a former miner, I have unfortunately witnessed fatalities but nothing of the magnitude of the Soma catastrophe. I send my deepest condolences to the families, friends and communities whose lives have been torn apart by this disaster.
This was a tragedy, yet the tone and words of Turkish Prime Minister Erdogan failed to comprehend the gravity of the situation which has befallen the people of Soma – and also seemed to seek to trivialise it, by comparing their mining fatality rates with other countries. This has been followed up by state condoned violence against protesting miners, who are well aware that but for a stroke of luck could have met the same fate as those at Soma.
Disasters like this call for compassion, understanding and action, not persecution of those affected.
It has been alleged that the Turkish government had been made aware of the safety conditions at the Soma mine, but had ignored them. The first and foremost job of any government should be to look after its people and should these allegations prove to be true, this is a responsibility that has been coldly and tragically shunned. An independent international inquiry should be established to seek the truth as to why this catastrophe was allowed to happen.
The coalfields of Great Britain are haunted by memories of past tragedy, where people working underground were slain in huge numbers, in one preventable disaster or another. Thankfully, even prior to the demise of the coalfield, most of these lay in the dim and distant past, remembered by those communities who paid so high a price for black gold.
Unfortunately, across the globe these tragic accidents lie in the present not in the far reaches of history. The latest, shattering accident at Soma, shows the grim reality of thousands of miners across the world in their pursuit of coal in a dangerous and under-regulated environment.
We have some of the best mining regulations in the world which we should happily share. As consumers of coal from other countries either directly or through the products generated from it, we should take a leading role in discussing safety regulations underground for all workers.
Ian Lavery is the Labour MP for Wansbeck and former President of the NUM
More from LabourList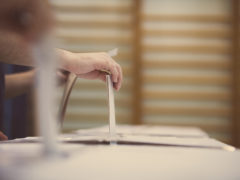 News
Labour for a New Democracy will launch a 'roadshow' series of events to "put beyond doubt" the need…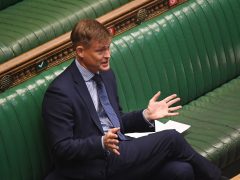 Comment
There were plenty of warnings that Hartlepool would be a struggle if you cared to look for them.…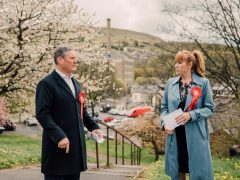 Daily email
Tony Blair and Peter Mandelson are taking to the airwaves and print to publicly offer their analyses of Labour's…