Amid all the attention given to Nigel Farage's victory in last week's European elections, the weakness of the Tories' performance should not be forgotten. For the first time ever, they came third in a national election.
But David Cameron's political position looks positively rosy when compared with that of Francois Hollande. The French Socialists polled barely 14 per cent of the vote, less than two months after a 'blue tsunami' buried the party in the country's municipal elections. The president, meanwhile, has the lowest approval ratings of any of his Fifth Republic predecessors. Most worryingly of all, the collapse of the Socialist vote has been accompanied by a surge in support for the far-right National Front.
It is difficult to believe that it is barely two years since Hollande led the Socialists to their first victory in a presidential election since Francois Mitterrand was re-elected in 1988, pledging a 'war' with the world of finance, to resist austerity across Europe, reverse public sector job cuts, hike taxes on the rich, and lower the retirement age.
The president's popularity has been swallowed by the gaping hole between pre-election rhetoric and governing reality. Taxes on 'middle France' have risen, unemployment has remained stubbornly high, and the constitutional court has thrown out his new 75p tax rate on the very wealthy. In response to his party's losses in March's elections, Hollande sacked his prime minister and, like Mitterrand before him, executed an abrupt U-turn and tacked towards the centre-ground.
The fate of the French Socialists has important lessons for Labour. Last week's local elections suggest Labour is close to eking out a narrow win at the next general election. But the toxic political atmosphere in which Ukip managed to win the European elections, and poll 17 per cent of the vote in the local elections, underlines the need for Labour to treat the quest for victory with the utmost care. As in France, disillusionment, fed by a sense that voters have been sold a false prospectus, could not simply cause immense damage to Labour but help unleash dark populist forces.
In place of the politics of fear offered by Ukip and the European far right, Labour needs to offer a politics of hope. But it has to be one grounded in some hard realities. Take just three. Despite the coalition's deficit-reduction programme, a Labour government will have to complete the job of balancing the nation's books; there is nothing progressive about spending more on debt interest payments than we spend on schools. After five years of Michael Gove, Iain Duncan Smith and a flawed top-down reorganisation of the National Health Service, Britain's public servants could be forgiven for wanting a chance to catch their breath. But, in the face of unprecedented financial and demographic pressures, both our public services and welfare state will need to change the way they work in order to safeguard the principles of equity and excellence that we aspire to for them. And, despite pressure from both the media and large swaths of public opinion, a Labour government will recognise and assert that both the European Union and immigration have critical roles to play in Britain's future prosperity.
That all sounds like a sure route to unpopularity. But, as the workshops BritainThinks conducted for Progress in four marginal seats last autumn showed, there is a strong appetite on the part of voters to hear some harsh and unpopular truths from Labour. At the end of the sessions, participants were asked to write postcards to Ed Miliband. Many wrote that they recognised that, as prime minister, he will have to take some unpopular decisions. All that they asked, in return, is that Labour level with them now about the scale of the challenge and how the party hopes to surmount it. One former Labour voter, quite typical of many others, simply said: 'Don't overpromise and under-deliver.'
A year ago, Progress launched the Campaign for a Labour Majority, which is designed to throw a focus on the seats that Labour needs to secure a majority and the strategy and policies that are most likely to win them. Our annual conference this Saturday intends to move that debate forward. By asking how the party wins a mandate for change, we hope to reflect both the voters' desire for change, and the necessity of ensuring that an incoming Labour government cannot be accused of having misled the electorate or betrayed its promises.
There are, of course, many routes to winning such a mandate and the range of speakers who are participating in the conference – from Chuka Umunna to Owen Jones, Caroline Flint to Unite's Andrew Murray, and Stella Creasy to Labour List's very own Sue Marsh – shows our desire to ensure that all voices are heard in this vital debate. As well as debates on policy – on public services, the economy, welfare, and the role of Britain cities in generating growth – we will also be looking at the rise of the populist right; the Tories' game-plan for victory in 2015; the divide on the centre-left; and the kind of coalition Labour needs to assemble next May.
There is, of course, an alternative. It's called the 'safety-first' approach. Offer no hostages to fortune. Avoid anything which may provoke unpopularity. Hope the coalition's unpopularity and the rise of Ukip pushes Labour over the line next May. It's not only wrong. It's also ill-named. Nothing could be more dangerous, both to Labour's chances of victory, and to making a success of the trust invested in it.
Robert Philpot is director of Progress.
Progress annual conference
10am-5pm, Saturday 31 May, TUC Congress Centre, London.
Speakers include:
David Aaronovitch, Diane Abbott, Andrew Adonis, Hilary Benn, Chris Bryant, Liam Byrne, Vernon Coaker, Philip Collins, Stella Creasy, Angela Eagle, Maria Eagle, Charlie Falconer, Simon Fanshawe, Caroline Flint, Margaret Hodge, Owen Jones, Peter Kellner, Chris Leslie, Sue Marsh, Deborah Mattinson, Andrew Murray, Jacqui Smith, Stephen Twigg, Chuka Umunna and Stewart Wood.
See the full agenda and book your place now.
More from LabourList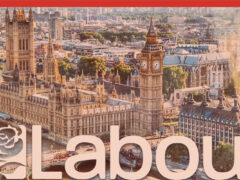 News
LabourList understands that the following candidates have been longlisted for Labour's Two Cities parliamentary selection contest: Rajesh Agrawal…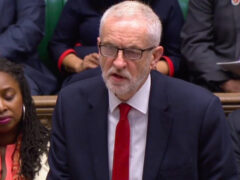 Comment
At the latest session of Prime Minister's Questions, Jeremy Corbyn reiterated his priorities: picking apart the Brexit bill…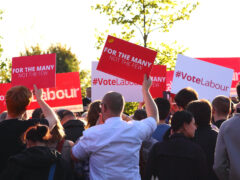 Daily email
Forget the spin. The Prime Minister said he wouldn't, under any circumstances, ask for a Brexit delay. He…