I was walking across the schoolyard in Edinburgh twenty years ago today when a friend stopped me to say that John Smith had died.
My school was just down the road from Cluny church where Smith worshiped and where his funeral was held. My classmates and teachers alike either knew him or knew of him in a way that made it more personal for us. When the funeral came, people of all ages gathered outside the kirk to mourn.
For me it was also a political death. I joined the Labour Party because of John Smith. His politics, a potent mix of Church of Scotland faith in community and socialist belief in Britain as a more equal society matched my own religious faith and helped shape my politics. Smith spoke of the "mixed economy" for he knew the limits of public and private sector alike and the importance of guarding against both failed markets and an overweening state.
Tony Blair continued Smith's party reforms with the change to Clause IV. And having inherited Smith's poll lead he deserves enormous credit for maintaining it all the way through to May 1, 1997 – no mean feat as today's switching polls prove.
New Labour then saw much of Smith's legacy made real – especially during the first term in which great reforms like devolution and the national minimum wage were achieved. But in its worship of markets, short term media management obsession and the disaster in Iraq, it left the politics of John Smith behind.
Gordon Brown had the chance to pick up the mantle but botched it between the election that wasn't and his need to control all from Number Ten.
So in 2010 I saw in Ed Miliband a chance for Labour to pick up where Smith left of. Ed's combination of intellect and conviction politics made me believe that what was lost in 1994 need not be gone from Labour forever. The endorsement of Baroness Smith was an important sign of Ed's potential as a good and just politician.
As Margaret Curran and John McTernan have eloquently argued, Smith's legacy to British politics is remarkable. But it is the memory of my young teenage self moved to tears by this politician's death that hit me personally today. And it is the hope that Ed Miliband will prove a worthy successor to Smith that gives me hope for Labour today.
More from LabourList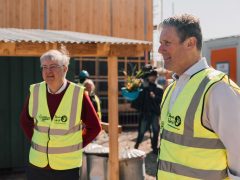 News
Mark Drakeford, the Labour leader in Wales and First Minister of Wales, has called for internal party reforms…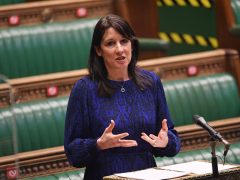 Comment
Rachel Reeves put some more flesh on the bones of Labour's economic policies today. While we await Boris…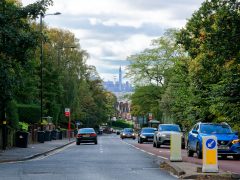 News
Labour has set out its selection timetable for choosing a new parliamentary candidate in Birmingham Erdington ahead of…