Update: Looks like it might not be an outlier: two polls out this evening. First, Guardian/ICM has Labour dropping six points to 31%, which matches Ashcroft's two points behind the Tories. This is really quite bad news – we've not seen Labour on 31/32 in the polls for a long time, and the week before elections is a bad time to find that form. Populus, meanwhile, can give us time to catch our breath (if not sigh with relief), giving Labour a slender one point lead.
A new poll released this afternoon has given the Conservatives a two point lead over Labour on voting intention for the General Election. The topline is:
Conservatives: 34%, Labour: 32%, UKIP: 15%, Lib Dems: 9%
This is the first of weekly polls to be run by Lord Ashcroft, the Tory peer, and has been written up for Conservative Home, but it shouldn't be dismissed or taken any less seriously than other polling – Ashcroft has reinvented his image as a serious pollster respected across the political spectrum over the past four years.
However, neither is it a cause for real alarm – yet. It may be a shock, but it is is still one poll, and one poll does not equal a trend. (Although the trend has been downwards in terms of Labour's lead for some time now). In his accompanying commentary, Ashcroft himself notes that "if one fewer interviewee had named the Conservatives the party's score would have been rounded down to 33 per cent rather than up to 34 per cent", which should remind us how fickle polling can be.
There are a few other issues about it: journalist John Rentoul raises some questions about who carried the survey out, and whether they are recognised by the British Polling Council, while Miliband pollster James Morris has questioned whether the calling was landline only or including mobiles, the allocation process, and the turnout filter. It might also be possible that the methodology will be improved over time – this is the first of many, after all.
It should also be noted that YouGov gave Labour a lead of seven only yesterday, and no polling company has given Labour a vote share of less than 34% in the last month, while our average is currently 36%.
There will be a YouGov poll tonight, and an ICM poll later this afternoon. If Labour is behind in either of those, then concerns within the party will intensify.
Lord Ashcroft's polls are going to become a significant part of the week for any political obsessive and we're not going to dismiss this one because it tells a story we don't want to hear. It's not been a the greatest of campaign weeks for Labour, and when we look back this might be a helpful snapshot of people's feelings towards that.
More from LabourList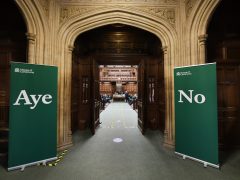 News
The House of Commons has approved, by 263 votes, Labour's expression of support for protecting holiday pay entitlements…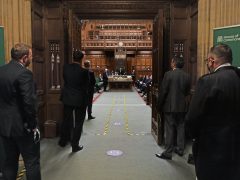 News
Tory MPs abstained on a motion put forward by Labour today against government plans that the opposition party…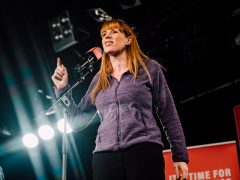 News
Angela Rayner has demanded that the Conservative Party apologise after Labour's lawyers wrote to the director of public…