There's polling out today, carried out by YouGov for the Daily Mirror and British Future, asking next election first time voters about their political views. There are four main interesting points to come out from it.
Backing Labour
Asking 17-21 year olds of their voting intentions, Labour scored 41%, a ten-point increase from this group in 2010. Tories, meanwhile, have dropped to 22%, Lib Dems to a meagre 8% (did someone say tuition fees?) and UKIP poll 10%. The Lib Dems dive into unchartered depths of political polling for a government party amongst an age group they were vying for first place in last time would be worth noting, had it not been so very clearly signposted over the past four years.
Yes to Miliband
Furthermore, Labour don't suffer from the same level of "Miliband problem" that seems to surface in other polling: for these voters, he is best suited to the role of prime minister, beating Cameron by 17% to 15%. While this is still a disappointing drop, it is still more than anyone else scores (even joke candidates like Russell Brand and Boris Johnson) and no one cam spin that as bad news.
No Farage Factor
As well as UKIP scoring 10%, well below their current average, Nigel Farage is nowhere in the Prime Minister stakes. With a score of 9%, this is the first poll in quite a long while where he's shown to be a drag on his party. He even polls behind Alan Sugar (meaning there are two Labour politicians ahead of him) and politically incorrect right wing poster boy Jeremy Clarkson. The allure of UKIP, which seems so irresistible to the mainstream media, appears totally lost on young people, to the extent that they would prefer a coalition of TV presenters running the country.
It would be interesting to see why this would be. Are UKIP harking back to an age young people have no recollection of or interest in? Or are young people, growing up in far more ethnically diverse communities, much more attuned to accusations of racism? Does Farage come across like a tweed-clad posh prat, or an embarrassing dad with no self-awareness? We deserve answers.
Won't vote
That's all the good news. The bad news is that 59% say they will not bother to vote in the general election. While having three-fifths of any voting group apathetic about the democratic process is deeply concerning, it should really bother Labour that a failure to secure a turnout amongst young people is going to hurt our chances a lot, lot more than it hurts anyone else. Sure, turnout for 18-24 year olds is always dismal, but these are people who basically want to vote for Labour and are just not quite inspired enough by what we're saying to do so. Are we going to do something about this?
More from LabourList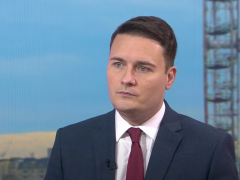 News
Wes Streeting has argued that patients are "paying the price" for the government's "failure" to train enough NHS…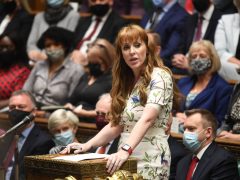 News
Angela Rayner has described the 'VIP lane' used for government procurement during the pandemic as a "scandal of…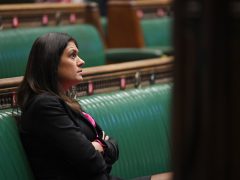 News
Lisa Nandy has slammed the government over reports that it plans to scrap mandatory housebuilding targets, arguing that…