"I'm not trying to depress you," remarked YouGov pollster Peter Kellner, midway through an opening speech that was, more than anything, a simple litany of reasons why Labour cannot win next year. Try or not, he succeeded.
The Progress Annual Conference was a day bookended by two comments of doom, Kellner's the first, as virtually every other panellists adhered staunchly to positivity. Progress' recent rebranding from "New Labour pressure group" to display themselves as part of "mainstream Labour" requires a high level of loyalty to the leadership. When almost every anonymous briefing of discontent within the Party over the last four years has been quickly ascribed to "embittered Progress Blairites", it has been vital to their image to publicly stick to the party line.
At times, in fact, we entered into parallel universe levels of party unity – early on saw Owen Jones received a raucous round of applause for praising Tony Blair. His call for "an offer of a politics of hope" featured several specific policy proposals, none of which seemed to appal the audience, and his optimism was quickly echoed by Shadow Cabinet minister Caroline Flint. Could this show of unity be more than skin deep?
Whisper it, but could it be genuine?
So rare is the sight of the left refusing to fall to bits in opposition that Deborah Mattinson, of Britain Thinks, was driven to describe the conference's outpouring of togetherness as "a bug, not a feature" of Labour Party politics.
With the majority of LabourList readers confident of a Labour victory next May, it could well be the case that hopes are high largely because we have not fallen into the well-trodden path of fractious infighting.
That's not to say Progress does not still occupy its own ideological place within the Party. If you want to hear Labour politicians talk about business, aspiration, and fiscal responsibility, this is the place to be. Too often in the past few years it has felt like the only place to hear it.
Chris Leslie, the Shadow Chief Secretary to the Treasury, spoke ambitiously of removing the deficit in the next parliament so we can start bringing down the national debt. The debt, he noted, has risen more under this Government than it did under thirteen years of Labour. Expect to hear more of that in the run up to May 2015.
Expect to hear considerably less, I'd imagine, of Leslie's proposal that "we have to start looking fundamentally at the way we deliver public services".  The words "streamlining" and "integrating" were used, and the impression given that while Progress Conference might be safe place, the Party still aren't sure how to talk about this, post-New Labour.
The same goes for business. Even Chuka Umunna, who once again showed in his Q&A that he is one of the most comfortable speaking about a pro-business agenda within the Shadow Cabinet, fell back on reiterating Ed Balls' clunky "we're not anti-business; we're anti-business as usual" mantra. I am still not convinced of the wisdom of repeating the phrase "anti-business" twice in a slogan intended to deal with the accusation.
His relaxed manner shone through, and his assertion that he would rather not have to regulate or legislate to ensure the changes he wants to see will relieve those with businesses, big and small, who worry that Miliband has been to quick to propose state intervention to settle market problems.
The Progress Conference was in part a show of unity, to prove that Labour could last a whole term in opposition without resorting to factionalism.
But it also left a few questions for us to answer, challenges for One Nation Labour.
How do we appeal to those who have voted Labour in the past, but, crucially, not in 2010? How do we appeal to those who perhaps own their homes, who don't work in the public sector, who haven't been unemployed in the last four years? What does Labour have to offer the small business owner, affected by the other side of the Cost of Living Crisis? Can we really win without them?
As Umunna himself said: "Labour has to be the party of aspiration and opportunity, not just the safety net."
Then, after hours of nothing but hope (or aspiration, if that's how you prefer to think of it), came the final, inevitable, word of pessimism from Times columnist Phillip Collins. "On a scale of one to ten," came a Telegraph journo's question from the floor, "how depressed should Labour members be?"
Collins recalled a scene from the film This Is Spinal Tap, and twizzled the settings on an imaginary guitar amp in front of him: "This one goes up to eleven."
More from LabourList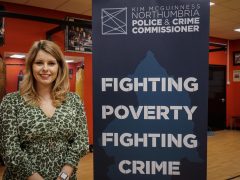 Comment
A sad truth that we all must accept: the best time to eradicate poverty is always a generation…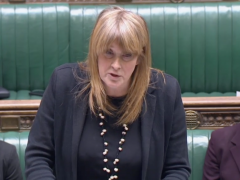 News
Labour's Sarah Jones has described a government statement on the Metropolitan Police as "incredibly weak" after the force…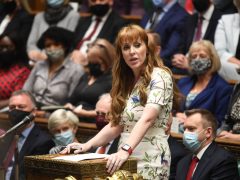 Comment
It was the turn of Angela Rayner and Dominic Raab to face off at the despatch box this…