At 222-224 Westbourne Grove is Notting Hill Post Office. Today it stands empty, wooden struts supporting the glassless windows on the upper floors. The sky peers down onto the roofless carcass, gutted innards exposed to the elements. Across the road, a five-bedroom maisonette is for sale at offers over £8.5m. The sales pitch highlights the pair of Carrara marble sphinxes flanking the entrance, which sit inscrutably surveying the parked Porsches and Maseratis.
Not far away from this scene, a sturdy red-brick public library on Ladbroke Grove faces being closed so the building can be rented out to the adjacent private school. Through these images it's clear that Kensington and Chelsea is a microcosm of post-crash Britain where public assets are sold off, stripped, and heavily leveraged to line private pockets.
The effect of the coalition's economic policies on the average voter are also evident in Kensington and Chelsea. One hundred metres to the west of what once was Notting Hill Post Office, between the turquoise island and the Portobello Road, lie Longlands Court and Portobello Court. Built to provide social housing in the 1950s, today they're a mix of owner-occupiers and tenants (private and social) who maintain pretty windowboxes of azaleas and geraniums on balconies looking onto well-kept lawns. However, behind closed doors many people feel hard-pressed, angry and isolated.
Colville, in Kensington and Chelsea, is a ward of extremes, in a borough of huge disparities. As bien-pensant London picks over the merits of Piketty, the reality of spiralling inequalities in wealth is lived by residents of the area I'm a councillor in every day. Families battle their housing associations to renew dilapidated kitchens while a few streets away well-heeled diners tuck into the best that 2 Michelin-stars can provide. Crippling rent rises are posted through the same letter boxes as free glossy magazines with features that advertise the "best watches under £2,600" and Princess yachts.
London now provides a home to more billionaires than any other city on the planet but it seems entirely unable to adequately house ordinary people. Institutions that were forged to build a more humane society appear to stand as sand castles waiting to be devoured by the incoming tide as we are told that the state can no longer afford to give people the tools to maintain their basic dignity.  All the while money from abroad washes in, pushing property prices ever higher.
The state of our politics is serious, particularly when wanting to own a home becomes a delusion instead of an aspiration and people rely on credit to prop up stagnant pay in order to make ends meet. It's hard to see how the consent upon which government relies can be maintained when people are denied the chance to build a meaningful stake in society.
It has been reported that the middle class is in danger of disappearing from Britain within 30 years, with the UK dividing into a tiny elite and a huge sprawling proletariat who have no chance of clawing their way out of a hand-to-mouth existence. Looking at the realities of life in Kensington and Chelsea, it's not hard to see that this process is well advanced. At the heart of the great divergence – between elites and 'the rest' –  lies a question that is fundamental to politics: what kind of society do we want to live in? As the Labour Party tentatively tries to navigate its way around these issues, the danger is that inexorably rising inequality answers the question for us.
Andrew Lomas is Deputy Leader of Kensington and Chelsea Labour Group and Councillor for Colville Ward
More from LabourList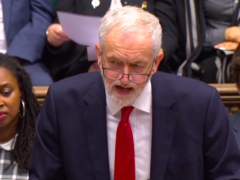 News
Jeremy Corbyn has invited other party leaders and senior backbenchers from across parliament to meet Tuesday, August 27th…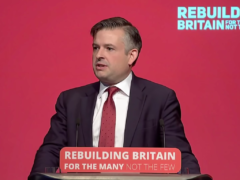 News
Jonathan Ashworth has called on Health Secretary Matt Hancock to stop silencing NHS staff, following a report that…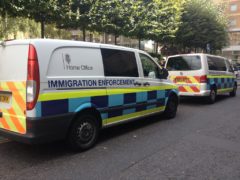 Comment
In May, immigration enforcement officers arrived at the Circus Street development in central Brighton. They were there to…