A CJC report written by Professor John Peysner of the University of Lincoln, has confirmed predictions that the government's ill-thought-through implementation of the Jackson proposals threatens ordinary people's access to justice.
"It seems that … the judicial steer, following the Jackson recommendations, encourages serious sanctions and offers very limited relief," Peysner writes.
When Lord Jackson put forward his reform proposals back in 2010, the justification was to tackle insurers' complaint of rising litigation costs and to introduce costs proportionality between the parties.
However, the government's wholesale implementation of the reforms with no piloting and no mechanisms for genuine review has seen law firms become risk averse and a significant drop in the number of cases they takeon . All this compounded by devastating cuts to the legal aid budget.
To add insult to injury – quite literally – this has come in at the same time as a new fixed cost regime (again demanded by the insurers) has allowed defendants to out-resource claimants and even claim against the claimant for costs. When firms face grossly diminished fee incentives, they take on fewer cases and the insurers know it's that simple.
For the victims involved, this is the ultimate cruelty.
In March of this year, Thompsons responded to the latest civil justice review by arguing that the government had subverted Jackson's original intentions and that ordinary people were being denied access to justice. Now an independent, well-respected academic, asked by the CJC to look into the reforms' after-effects has delivered a clear verdict confirming our predictions and concerns were indeed correct from the outset.
Responding only to its financial backers in the insurance industry and to a few judges who were attempting to act as legislators, this government has undermined the system – which wasn't really broken in the first place – to create a structure that fails to look like what people have historically thought of as British Justice and Fair Play.
Sadly, this all fits with the current politics of the Ministry of Justice (MOJ), which has dirtied policy across the board. For example, the MOJ's recent decisions include a 'behind closed doors' deal struck between the government and the Association of British Insurers (ABI) for legal reforms that benefit insurers. The deal, which has only recently come to light, saw the government acquiesce to the multimillion-pound insurance industry and seek to impose legal costs on mesothelioma sufferers.
Now that the CJC admits that the new regulations will "no doubt [emphasis added] result in fewer cases being taken on", will the government finally set about undoing some of the damage it has inflicted upon the justice system and those in society who need it the most? From everything else we have seen from this lot, it seems extremely unlikely.
Tom Jones is Head of Policy at Thompsons Solicitors
More from LabourList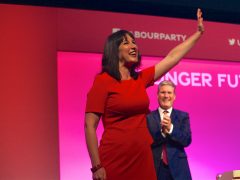 Comment
The Conservative leadership contest has shown the Tories' traditionally reckless and dishonest approach to the public finances. It…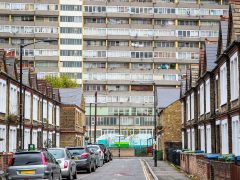 Comment
Whilst there has been much talk about the 'cost-of-living crisis' one of its key components, rent, has yet…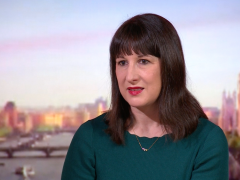 News
Rachel Reeves has warned that "people are worried sick about how they'll pay their bills and do their…