When Labour's great reforming government took office in 1945, Clement Atlee led a Cabinet that contained several veterans of the First World War, including himself, the Chancellor, Hugh Dalton and the Home Secretary, James Chuter Ede. The war changed them, changed our country and changed the world. Those who lived through it, and those who fought through it, understood and valued the role of the Armed Forces. And when they took office in 1945, they wanted to build a country fit for the heroes who were coming back from a Second World War, and create a society that looked after the families of those who didn't return.
Labour then and Labour now is a party of the Armed Forces. I am proud of our links across the Army, the Royal Navy and the Royal Air Force. And I'm proud that Labour has made it a priority to support those currently serving and those who previously served – our Armed Forces, past and present, and their families.
This is a special weekend for our Armed Forces. This Saturday 28th June is Armed Forces Day, when we recognise our service men and women: the very best of Britain. They serve our country with pride and distinction. But there are still too many members of our Armed Forces, past and present, who face discrimination as they go about their daily lives. That's why Labour wants a change to the law so that for the first time ever it would be a specific criminal offence to attack them or discriminate against them because of their service. We want it sooner rather than later. But we've said if they government won't introduce a Bill to give it effect, then we will do it in the first year of the next Labour government to ensure that our dedicated and committed servicemen and women are treated with the dignity that their bravery deserves.
This week, Ed Miliband launched the Labour Defence team's campaigning pack for MPs and PPCs. Because we are determined that Labour talks about defence issues with confidence and conviction. And, like me, he wants to encourage those who served in the Armed Forces to continue that service by joining the Labour Party and getting involved in shaping the future of our country.
Last week, I campaigned in Burton-upon-Trent with our Labour candidate, Jon Wheale, who served with the Gunners in Northern Ireland, Kosovo and Afghanistan. And last night I hosted a Labour Friends of the Forces reception with our PPC for Gloucester, Sophy Gardner, a former RAF Wing Commander who served in Iraq and Afghanistan. When I visited Scotland recently, I spoke at a Forces Together event with Frankie Caldwell, a former Captain in the Royal Tank Regiment who served in Iraq and was awarded the MBE. And yesterday, I sat on the frontbench during a debate on the First World War with my friend and colleague Dan Jarvis, the MP for Barnsley Central, who was a Major in the Parachute Regiment.
So Labour should be proud of our party's Armed Forces traditions. We should be confident in engaging with members of the Armed Forces community. And we should encourage members of the Armed Forces, past and present, to get involved in our party and help change this country for the better by electing a Labour government at the next election.
Vernon Coaker is the Shadow Defence Secretary
More from LabourList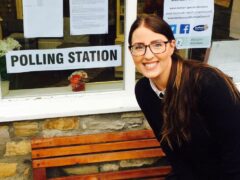 News
Laura Pidcock, the former Labour MP for North West Durham, has resigned today from the party's national executive…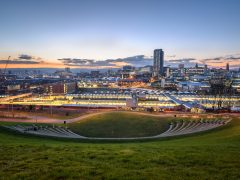 News
Labour has selected Oliver Coppard as its candidate for the South Yorkshire mayoral election taking place on May…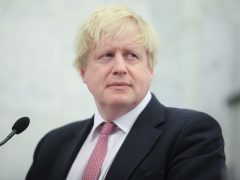 Video
Boris Johnson lied when he claimed that he had not intervened personally in the evacuation process in Afghanistan…