Leveson, rather than Coulson, was today's PMQs buzzword. The Prime Minister wrapped himself in it, swaddled himself in its pages and caveats, drowned his sorrows in its footnotes and appendices.
Because you see, David Cameron believes that he did nothing wrong whatsoever when it came to Andy Coulson. Hiring a man who left a national newspaper under a cloud was a problem free judgement. As I wrote this morning, the Prime Minister wants you to believe that he's a dupe, because the alternative is you'd think he was the kind of cold, calculating guy who'd invite (and retain) a criminal into the heart of government.
David Cameron's confidence comes, he'd have you believe, not from his arrogance, confidence or overblown sense of self-worth. No, the source of his confidence is the Leveson Report. David Cameron very much wants us to talk about Leveson – perhaps for the first time. So let us talk about the Leveson inquiry.
It was an inquiry that David Cameron didn't want to commission – and when he did, it was under duress.
It's an inquiry that he has not implemented the recommendations of. (If I were Lord Leveson, I'd be wondering what time after Andy Coulson was pronounced a criminal the PM discovered he was a Leveson-junkie).
And most importantly of all, the Leveson Inquiry was restricted from commenting on or dealing with many of the issues surrounding existing court cases or legal action. As the BBC reported at the time "In some cases, specific evidence about phone-hacking allegations was not heard, to avoid prejudicing ongoing criminal investigations. "
The Leveson Inquiry was important, no doubt, but for the Prime Minister to wave the report around today as if it absolves him from the blame of consistent, wilfull blind negligence when it comes to hiring Andy Coulson is a sick, twisted contortion of what the Inquiry was actually about, and actually found. If the Leveson Inquiry were taking place now, with the ability to delve into Andy Coulson's criminal acts – now a matter of public record – then the PM would presumably be assured a less quoteworthy report to weild like a shield on the floor of the commons.
Yet Miliband's attempts to best the PM today were not of the sort that requires a shield. He did not brandish the truth like a mace, preferring to probe, examine and explore. It was forensic – scapel-like – and although shorn of much of the blood and guts that many onlookers would have liked to have seen, it appeared effective until…
…that Sun photo. It was bound to get a mention, but when it did, the result was wounding. Miliband lambasted Cameron's weakness, only to be told that weakness is attacking Murdoch, posing with the Sun and then apologising. That was not an attack without merit. Nor was it one that couldn't have been seen a mile off (and should have been seen before that daft photo was even taken).
Yet the Labour leader picked himself up, and probed away again at the PM. What did he know? What did the civil servants know? What concerns did they express? A jubilant press pack asserted that Miliband had lost the debate, but the Labour leader seemed confident. Are landmines being laid for future skirmishes? What did senior civil servants warn Cameron about Mr Coulson? That will become clearer in the hours and days ahead.
And what of the scores for this skirmish? Did Miliband trounce Cameron? No. Although if he failed to slam the ball into the net, it was because the PM had crammed the goal with discarded copies of the Leveson report. A Leveson report that wasn't allowed to examine ongoing court cases. Like that one that found has just found Coulson – a man he hired, trusted, and befriended – guilty.
So lets talk about the Leveson report Mr Cameron. Lets talk about it all day. But lets also talk about what, and who, it couldn't properly report on.
And why.
More from LabourList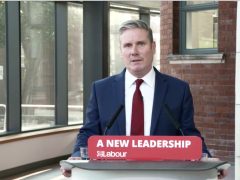 Comment
Below is the full text of Labour leader Keir Starmer's speech at Labour Connected from Doncaster. Thank you…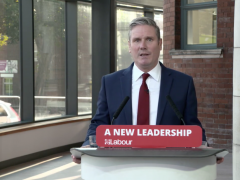 Daily email
New polling has found high levels of consensus among the British public on the economy. Clear majorities were…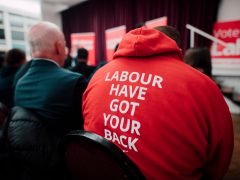 Comment
Values matter: what we and those around us hold dear is one of the biggest predictors of political…