Recently I've been attending a series of Young Fabians events that look at the role of patriotism and national identity in Labour's One Nation vision. This discussion could not be better timed. As support for UKIP's anti-immigration and anti-Europe agenda increases, so too does the need for the Left to respond effectively. Unlike the BNP's brief rise in 2010, UKIP's surge is no flash in the pan; the Left cannot sweep UKIP under the carpet and hope awkward questions around immigration, national identity, patriotism and nationalism disappear.
In short, Rachel Reeves is correct when she says, by losing our traditional voters "our very raison d'être is being threatened."
To tackle UKIP Labour politicians are realising they need to understand the significant difference between the economic challenges faced by London 'careerists' and 'lower-income' Londoners, driven out to Essex by rising house prices and living costs. But, as academic Matthew Goodwin said last week at the Progress conference, Labour should also be looking at the UKIP challenge from a cultural perspective. This is because at the heart of the UKIP vote lie deeper questions around culture, belonging and identity, which have cumulated in a hostility to the 'pace of change' in communities.
When related to culture, rather than economics, the phrase 'pace of change' may appear racist or nationalist. Regardless, the inconvenient reality is that people find identity, belonging and comfort in different aspects of life. For many this a stable family base; for others it is their friendship group or their professional peers. For some it may be their faith, sports team, film or music or, in very rare cases, the Labour party. We may not like it, but for UKIP voters this is often culture and national identity. Labour needn't pander to this, but the party must understand it and offer a coherent alternative.
A social democratic patriotism
It's almost unquestionable that patriotism has long been a difficult topic for the Left. For many, patriotism sits uncomfortably with Labour's internationalist nature. And the links with the 'closed' nationalism of the right, which include an outlook hostile towards immigration, averse to spending on foreign aid and yearning to return to the days of empire, can seem too close for comfort.
But this difficulty only arises if you concede that the right has already won the battle of ideas around patriotism. The Left needs to challenge this assumption. As I've argued before, Labour must understand that this battle of ideas is there to be won and seize the opportunity to redefine patriotism around its own social democratic ideals.
Labour should shape patriotism around economic and social responsibility – a desire to improve the outcomes for everyone within Britain, whatever their background and whatever national identity they choose to associate with. It shouldn't be too prescriptive or specific – and it shouldn't tell individuals what to be proud of, or what not to be proud of – but it should invite people to celebrate the aspects of Britain they feel are worth celebrating. The Labour leadership can talk up multiculturalism, the NHS and other aspects of our vibrant history and party members can share their own sources of pride, and invite the public to join them in celebrating these.
Patriotism in policy
Labour could benefit significantly by painting its One Nation policy against a canvas of patriotism and shared rights and responsibility. Tax avoiders could be framed as un-patriotic and irresponsible citizens, ripping off Britain. Similarly Stella Creasy's campaign to tackle pay-day lenders and David Lammy's move to tackle high street betting shops could be framed around our patriotic responsibility to not exploit one another for financial gain. It should also be made clear that all citizens have a civic responsibility to seek work, and the state has an equal responsibility to provide opportunities to enhance an individual's employability. Employers, meanwhile, have a responsibility to make work pay through the living wage.
Labour needs to offer a patriotism that is wide-reaching and unites people from all walks of life around a shared One Nation vision. This includes reaching out to those on the fringes of society. There's a fantastic chapter by Ivan Lewis in The Purple Book that talks about how a new Prevent strategy can help stop the isolated turning to negative sources for belonging – namely extremist groups. Meanwhile, a roll out of the National Citizen's Service can bring teenagers of different backgrounds together around a culture of responsibility.
Labour could perhaps be more inventive. Perhaps Ed Miliband could turn one bank holiday Monday into a 'floating' Festival Day. Workers could use their day off to attend celebratory events on a range of 'history' days. These could include St George's Day, a new 'Windrush Day', Armistice Day and others. It's this kind of approach we need to prevent people turning to regressive right-wing parties with an unhealthy nationalism at their core.
In his 2012 conference speech, Ed Miliband mentioned patriotism multiple times in the context of his One Nation vision. But he has rarely mentioned it publicly since. However, Lord Stewart Wood recently linked patriotism with social responsibility in a chapter on 'One Nation' and Jon Cruddas' writings continually points to these themes, so it's clear patriotism is being discussed at the top table. But what now need to see is more patriotic language in Labour's communications.
The 2012 Olympics showed the potential of marrying patriotism with diversity without threatening our internationalism. Meanwhile, researchers have shown how greater levels of patriotism link to greater civic pride and pro-social attitudes and behaviours. If done sensitively and correctly, patriotism can only broaden Labour's appeal.
Joe Jervis works in the external relations team of a charity. He occasionally blogs at joejervis.blogspot.com. He tweets at @joejervis89
More from LabourList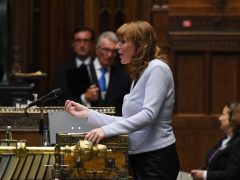 News
Angela Rayner has said Boris Johnson was either "negligent or complicit" over the sexual misconduct allegations made against…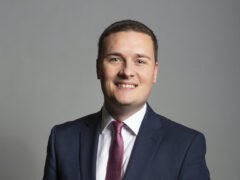 Comment
This weekend, I marched through the streets of Tredegar to celebrate the memory of Nye Bevan. It was…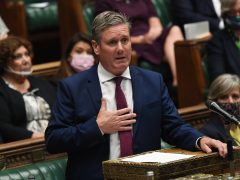 Daily email
"It's realistic." That was Emily Thornberry's assessment of Keir Starmer's announcement yesterday that a Labour government would not seek to…