Each year I spend a good chunk of the run-up to the Summer holidays cajoling overworked PPCs and stressed-out organisers to take some downtime and read a good book. But, because it's me, my recommendations are invariably both political and, usually, American in nature. So to save time in future I've written down a few great summer reads for my fellow aficionados.
Showdown at Gucci Gulch, Alan Murray & Jeffrey Burnbaum
In the words of my good friend Mark Dedrick: "the best book about tax reform you'll ever read on the beach." No, seriously, wait and hear me out. This is the story of President Reagan's 1986 tax reform deal with lobbyists, special interests and congress. But it's told in a breathy, racy style with chapters ending in melodramatic cliffhangers. And the chapter titles themselves, like "The two pitcher lunch" about two Congressional barons thrashing out a deal to save the bill over beer and cheeseburgers is worth reading the book for alone. Seriously, read it and enjoy tax reform as it should be enjoyed: a riveting read of bloody, page-turning war of high principle and low cunning in smoke-filled-rooms off the corridors-of-power. Awesome.
Hardball, Chris Matthews
This is the closest thing politics has to a rulebook. With maxims like "It's better to give than to receive", "Dance with the one that brung ya" and, as Mark Ferguson reminded us with Ed Miliband's recent speech, "Hang a lantern on your problem", 'Hardball' teaches you how to play and win at politics both electoral and internal. Each adage is illustrated with tales of larger than life political pros and pithy prose as well as valuable operational advice (like how to make sure your name always goes first in a newspaper photo caption by standing on the far left of the photographer's shot as the photo editor's caption reads from there).
The Power Broker: Robert Moses & the fall of New York, Robert Caro
Whilst Caro's 'Years of Lyndon Johnson' books are the zeitgeist, this magisterial consideration of Robert Moses, chief designer of modern New York is an engrossing study of bureaucratic power. Moses's chief trick was to never surrender a title or portfolio, thus over decades he accumulated every planning power that mattered across parks, recreation and transport for the whole of New York City and much of the state. Moses fought FDR and won. Moses restored Central Park to greatness. And Moses ruined mass transit by worshipping the car. But read it and cheer on this villain even as he destroys commuters lives for generations to come, thanks to the elegance of his raw skill in power.
What it takes: the way to the White House, Richard Ben Cramer
Sometimes I wish elections could be conducted under laboratory conditions with a control set against each variable so we can learn the actual percentage effect each speech, soundbite, GOTV tactic or policy offer entails. This book tells the tale of the 1988 presidential primary, a contest set against a backdrop of peace and prosperity that made the lack of high stakes perfect for assessing almost scientifically the value of candidates and campaigns. In telling the stories of Bush versus Dole for the Republicans and Dukakis, Hart, Gephardt and Biden (!) for the Democrats, Cramer created the definitive account of political candidacy. The Cleveland Plain Dealer (required reading every four years as Ohio decides the fate of the planet) puts it best: "Quite possibly the finest book on presidential politics ever written, combining meticulous reporting and compelling, at times soaringly lyrical, prose."
And finally…
A Game of Thrones, George R. R. Martin
From useful pop philosophy for rulers ("the man who passes the sentence should swing the sword") to how to run a coup d'état (Cersei) to how not to run a coup d'état (Ned), AGoT is far more than a high production values, sword 'n sorcery HBO romp. In literary form, Martin's masterpiece is a sophisticated and nuanced exploration of the trade-offs of power and the devastating consequences for the "smallfolk" of politicians choices. As my favourite character Varys bemoans:  "Why is it always the innocents who suffer most, when you high lords play your game of thrones."
Oh yes, and what politico wouldn't rather enflame ice zombies with dragonfire instead of do a leaflet round?
Happy summer reading*!
—
*This has been a particularly American (and Westerosi) list. Next summer I'll do a more European version.
More from LabourList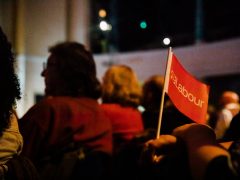 News
New guidance issued by Labour for selecting parliamentary candidates ahead of the next general election is set to…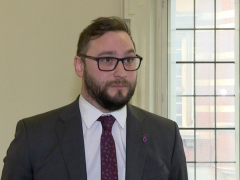 News
Christian Wakeford today defected from the Conservatives to the Labour Party. Some have wondered whether his politics fit…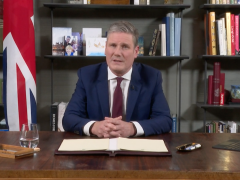 News
Keir Starmer has used a party political broadcast this evening to urge the public to "call time" on…