The quiet theft of rights and benefits from the most vulnerable people in Britain has become a hallmark of this government. They veiled the bedroom tax behind obscure talk of a spare room subsidy, cloaked the cutback of financial support to disabled people in froth about a personal independence payment, and labelled their plan to end long term unemployment as 'Help to Work' when 'Forced to Serve' would have been a more apt nickname.
However, these were presentational sleights of hand. Far more concerning is the government's attempts to sneak through austerity measures away from the scrutiny of Parliament.
On 1 July, Chris Grayling, without tabling primary legislation, slipped through changes to the Legal Aid, Sentencing, and Punishment of Offenders Act, which will strip back access to justice for many. The so-called 'residence test' will impose tough restrictions on those seeking to claim civil legal aid. The reality is, this will bar numerous deserving groups from applying for legal resources at their time of need, such as the Afghan interpreters, who served alongside British forces but have been denied UK asylum, or the Gurkhas claiming residence after years of service.
The test will also target UK nationals who are residents at the time of their claim but fail to meet the complex evidence requirements. This will put legal aid out of reach of the homeless, those with mental health difficulties, those in need of community care services, and parents and children involved in child abduction cases.
All this has been done through a statutory instrument, avoiding full and proper parliamentary scrutiny. Statutory instruments are an important part of our legislative toolkit, they allow Ministers to make more detailed orders in existing Acts and clear up ambiguities. However, when they are used to change the substance of a law – as the residence test does – the government opens itself to allegations of unfair play.
This is certainly the opinion of the Joint Committee on Statutory Instruments, which has already questioned the legality of introducing the residence test via secondary legislation. This begs the question: why is the government trying to push this through at all? Does it really believe the Gurkhas should be made ineligible for assistance? Don't Cameron and co. care that those suffering from dementia, in care homes, or with learning difficulties will be unable to prove they qualify for the test?
As always, the government is falling back on the old canard that this is a cost saving measure. But research by legal charity Reprieve suggests "no savings whatsoever have been identified as a result of this measure". Even the Ministry of Justice's own estimates say the fiscal benefits will be negligible.
Labour's MPs argued against the proposals but the government's majority saw it voted through. During the debate Shadow Justice Minister Andy Slaughter MP blasted the government for failing to provide any figures for the amount of people caught up in the changes or whether the changes would save any money. And Lib Dem backbencher Sarah Teather MP said that she was "ashamed of her government".
This is the action of a government obsessed with cutting costs and appearing tough. So much so that it would rather pass something that will cause a lot of hurt for zero return – and do it away from the spotlight of proper scrutiny – than seek to help the most vulnerable in society receive the legal aid they need, and that is, by right, theirs..
More from LabourList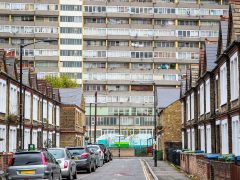 Comment
Whilst there has been much talk about the 'cost-of-living crisis' one of its key components, rent, has yet…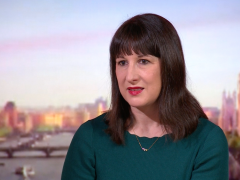 News
Rachel Reeves has warned that "people are worried sick about how they'll pay their bills and do their…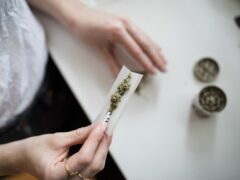 Comment
Drug death figures for 2021 released by the Office for National Statistics last week make for grim reading.…