For me, the debate about why Scotland should remain part of the United Kingdom is personal and emotive – but is also about hard facts.
We are tied together by bonds of friendship, family and economy in so many ways. My family history – going back some 300 years – is Northern Irish, Scottish, English and Welsh. I was born and brought up in Wales by a Cumbrian mother and a Wiltshire father. I went to university in England, and did my master's degree at one of the world's finest universities – St Andrew's in Scotland.
My great-grandfather fought with the King's Own Scottish Borderers in the First World War, and many years later I saw the heroism of Scottish regiments in Helmand, Afghanistan for myself in 2009.
When I was growing up, my Minister in a traditional Welsh chapel was a Scot.
Coal hewed out in the valleys of South Wales and exported by the Marquess of Bute and others from Cardiff docks, which form the heart of my constituency, fired the ships of the Clyde that took British manufactures to the world.
My constituency office is called Mount Stuart House, and it stands near places like Loudoun Square and Bute Street. The proudly Scottish Waverley plies the waters of the Bristol Channel every year from my local pier in Penarth, after glorious cruises on the Clyde and west of Scotland.
And the man who took my beloved Cardiff City FC to the Premier League last year, for the first time in half a century, is one of Scotland's finest footballing exports – Malky Mackay.
These are just a few of the ways our lives and histories have intertwined over the past 300 or so years.
Whether in my family; in our economy and industry; our leisure or in our shared sacrifice – we are indelibly linked together. And we have, can and will achieve more together. We have a shared history, and I want to make sure we have a shared future too.
But it is not just about emotion and sentimentality; the decision that will be made is far too big for that alone. It is about hard economics and the nature of the challenges of the world we live in, and delivering the best and most effective forms of government for people in Wales, Scotland and the UK – not romantic ideals.
It is simply a fantasy to say that Scotland can leave the United Kingdom but still keep all the benefits it has gained through UK membership, or stay in the EU. And it is a conceit to say that Scotland will be better placed to face the challenges of the global economy – let alone global insecurity, or challenges like climate change. At a time when the people of Cardiff or Clydebank face such challenges, I am resolutely convinced that we are better to face them together.
I do not have a vote in the referendum, but I do have a voice. And I intend to use it.
Next week, I will be taking my message to the voters of Scotland with campaign stops in Edinburgh, Airdrie, Cumbernauld, Clydebank and Kilmarnock with a simple argument; as a proud Welshman, proud of Scotland, but also proud of what we achieve together as a United Kingdom: stay with us.
Support for independence in Wales is at a historic low. But the decision that will be made by Scots will have huge consequences not only for future generations in Scotland, but will also raise considerable constitutional questions for the rest of the component parts of the United Kingdom, including for those of us in Wales.
In stark contrast to the unchartered and abyssal waters of independence, we know what devolution delivers.
As Carwyn Jones, Labour's First Minister of Wales, said recently: "The truth is, in Scotland and Wales, while improvements are required to how our devolved settlements work, we already have major levers with which to improve the lives of our citizens."
And as Jack McConnell, Labour's former First Minister of Scotland, said in a recent speech in which he was setting out why Scotland is a better place after 15 years of devolution, he said: "We are healthier, cleaner, more just, more confident, economically stronger and better connected." I know that this is the case for Wales, too.
Healthier – because of the ban on smoking in public places, a law first introduced in Scotland, then Wales, and where the rest of the UK swiftly followed.
More confident – with a cemented cultural identity, proud use and support of our own languages and international recognition for our special places, our sports and our natural beauty.
And economically stronger – with robust inward investment, infrastructure improvements, and a strong voice on the world stage.
Devolution – not independence – is the right vehicle for ambitions of strong nations with a shared purpose.
A UK economy of 63 million people, is stronger, more resilient and has more weight around the world rather than just 5 million or 3 million people. How on earth would Scotland or Wales have coped alone in the aftermath of the global financial crisis?
Our shared currency – in a global and uncertain world – currently lets us pool risk, but would be severely undermined by competing governments trying to run it.
Sharing the proceeds of wealth allows us to support pensioners and those in need to the best possible levels.
And in the starkest sense, British security and defence are the best guarantor for the safety of people in Cardiff or Glasgow in a rapidly changing and uncertain world – when we have both seen the threat and impact of extremism on our streets.
In the same way that I am proud to be Welsh and British, I know that voters in Scotland can continue to be patriotically Scottish but also British and continue to enjoy the benefits of the United Kingdom.
To break us up would be a tragedy for both the people of Scotland, and the people of Wales. Lost history. Lost solidarity. Lost opportunity to face the challenges of the world together.
So my message is simple. Stay with us
Stephen Doughty is the Labour and Co-operative Member of Parliament for Cardiff South and Penarth and is an Opposition Whip. Stephen tweets @SDoughtyMP
More from LabourList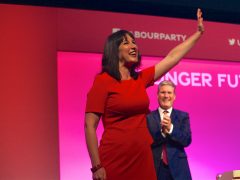 Comment
The Conservative leadership contest has shown the Tories' traditionally reckless and dishonest approach to the public finances. It…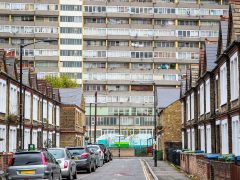 Comment
Whilst there has been much talk about the 'cost-of-living crisis' one of its key components, rent, has yet…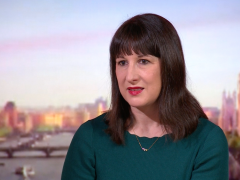 News
Rachel Reeves has warned that "people are worried sick about how they'll pay their bills and do their…