The London Underground is the single most important piece of public infrastructure in the capital. Over three million people use the Tube each day, to get to work, visit family or see friends. A healthy Underground network is at the heart of a healthy, vibrant London. It is a fantastic system that is the envy of the modern world, but we must ensure we do not neglect our crown jewel.
Later  today, I will be addressing a conference on the future of the Underground at Congress House and setting out my Mayoral vision for a people focused Underground built on sound investment and proper engagement with staff and customers.
Firstly, sound investment: This of course means investment in the network and new technologies, but also in the staff. The current Mayor's vision for the Tube is built on doing away with ticket office staff and drivers. This is a mistake. Having spoken to people at my campaign meetings across the capital it is clear that Londoners don't want a staffless, soulless Tube system. The millions of people who use it daily want the Tube system to remain safe and welcoming with staff on hand to deal with emergencies and provide information.
The current Mayor's plans for cabless and driverless new trains are not about improving the system or encouraging people to use the Underground but are part of a campaign to destaff large swathes of the system which will deter many users. In fact, they are a smokescreen. The truth is that for safety reasons, London Tube trains will always need to be staffed because the tunnels are so small and stations so far apart. Moreover, the only convenient place for a staff member would be at the front, so the idea of 'cabless' trains are merely a way of suggesting that it is possible to run the service without people which in fact will never happen. It is dishonest anti-union propaganda that needs to be dispelled.
Stations, too, must remain staffed for the whole time they are open. People use the Tube because they know that they are safe and that help is at hand if there is trouble. The unstaffed stations of the National Rail network are often little used at night precisely because people fear for their safety. Even in ticket offices at the lesser used stations, there must always be a member of staff available to help people buy tickets and to provide information for people negotiating the system for the first time. I remember trying to use the metro system in Seoul last year at stations where there were no staff available and the system was difficult to understand. We must ensure the London Underground remains a welcoming place for people and easy to navigate.
Secondly, we must have a management model built on far proper engagement with staff and a Mayor that is willing to listen. The current Mayor has gone out of his way to antagonise workers and has refused to engage with the unions. Moreover, he has used the threat of removing staff from both ticket offices and trains as a way of causing confrontation. A much more co-operative approach with the staff would benefit both sides.
Maintaining the quality of the Underground system is vital. Through proper investment and better engagement between managers and staff, we can ensure that the Underground is able to power London for decades to come.
More from LabourList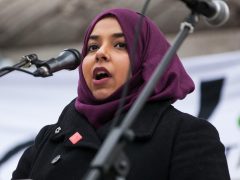 News
Poplar and Limehouse Constituency Labour Party (CLP) has voted for a full selection process amid allegations of a…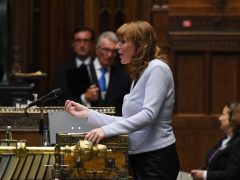 News
Angela Rayner has said Boris Johnson was either "negligent or complicit" over the sexual misconduct allegations made against…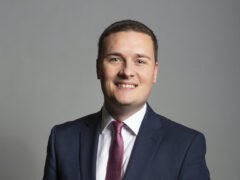 Comment
This weekend, I marched through the streets of Tredegar to celebrate the memory of Nye Bevan. It was…