Lord Ashcroft has conducted more polling in marginal constituencies – this time in four Lib Dem seats where Labour are in second place. Unsurprisingly, it shows a collapse in the Lib Dem vote and a significant rise for Labour. Here's what Ashcroft himself has to say about it:
"My research in Bradford East, Brent Central, Manchester Withington and Norwich South found the Lib Dem share down from 38% to 19%, with Labour up 11 points to 47%. This amounts to a swing of 15%, enough in theory for Labour to gain 17 current Lib Dem seats if repeated across the board at an election".
For both Manchester Withington and Brent Central, Labour polled over 50%, while in Norwich South the Lib Dems have plummeted into a prospective fifth place.
In these seats, it was also found that 60% would like to see Labour in power next year, either governing alone or in a coalition with the Lib Dems. Comparatively, only 24% want to see the Tories back in, either alone or in another coalition.
Despite these positives, it is important not to become too carried away here. Ashcroft stresses, unusually for pollsters (but in what is becoming something of a catchphrase for him) that polls are "are snapshots, not forecasts" – and we should all be aware of how polls can fluctuate in the year before an election.
The rise of the Green Party should also concern – "for every two Lib Dem defectors switching to Labour, one has gone to the Greens." This means that in Brighton Pavilion, the Green-held seat that was also polled, Labour currently hold a lead of only a single point. Meanwhile, Bradford East shows the strongest UKIP support of the seats polled, in third place with 15% (they also poll 15% in fourth place in Norwich South).
Finally, 51% say they are satisfied with David Cameron or prefer him to Ed Miliband, with only 35% saying they prefer Miliband to Cameron – only voters in Manchester Withington preferred Miliband. If the Tories can work out a way of turning that to their advantage, Labour could be heading for a harder slog than we expect in these battleground seats.
Lord Ashcroft recently conducted a larger poll of marginals – projections of which show Labour with a comfortable majority.
More from LabourList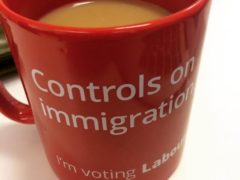 Comment
All the noise coming from Labour around immigration over the last few weeks has revealed an essential truth…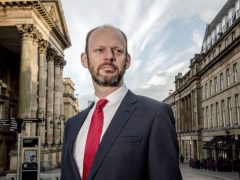 Comment
Jamie Driscoll has said he has received "literally thousands of messages of support" following the decision to exclude…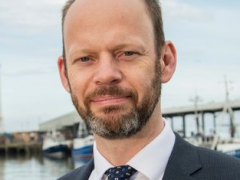 Daily email
Parliament returns from Whitsun recess today and the House of Lords will be discussing the government's illegal migration…