2015 will be a decisive year, not just because the General Election gives Labour the chance to regain power, but because it is the year when global leaders decide both what will replace the Millennium Development Goals and look to agree a new deal on climate change. The stakes couldn't be higher.  The Labour movement has always recognised that our commitment to social justice and that the need to end poverty doesn't stop at our shores. Now is the chance to put forward a bold and distinctively-Labour foreign and development policy platform.
What should this foreign policy approach encompass? The Labour Campaign for International Development has put forward some compelling ideas to the party's 'Britain's Global Role' policy commission.  Our submission outlined three practical themes: making social justice Britain's number one foreign policy priority; an activist Britain, showing leadership on the world stage to bring other countries with us; and ensuring that Britain's domestic policies are in line with our development objectives, rather than undermining them.
Of course, anyone can produce fluffy statements of intent, but LCID have gone further outlining a wide number of innovative and deliverable policies.  Importantly, these draw a link between Labour's vision of Britain under the next government, and the role the UK should play in the world.  For example, LCID has called for a Labour government to lead a global campaign for universal health coverage – the NHS as a priority at home, universal health as a priority abroad.  We have called for a future Labour government to work for an ambitious and fair deal on climate change – green investment and jobs at home, with a bold climate agreement a key foreign policy priority.  And there's even scope for extending Labour's vision of responsible capitalism into aspects of a coherent foreign policy – limit zero hours contracts in the UK, but also commit to supporting the UN's framework on promoting human rights in business in all countries.
Linking Labour's domestic priorities to a foreign policy platform is not only the right thing to do to help build a fairer world, but also provides another layer to Labour's story about the values it believes in and the type of country and world the party wants to build.
With the 2015 General Election only 10 months away, now is the time for the party to put forward a serious foreign policy and development strategy.  This would be a welcome shot in the arm to the party's credibility to govern.  Not because voters raise these issues on the doorstep – we all know they don't – but because it demonstrates that Labour are ready to govern what is still one of the most important countries on the international stage.  This foreign policy vision, backed up with hard policy proposals, would also contrast with the Coalition government's approach over the last 4 years.  A handful of standalone positives aside (realising the commitment to 0.7% aid spending and the leadership shown on preventing sexual violence in conflict spring to mind) it feels increasingly difficult to discern what Britain's approach is, or what our country stands for in international affairs.
If Labour wins power next year, Ed Miliband will lead the country with the 7th largest economy in the world, the 2nd largest aid budget and the 4th largest defence budget. He will lead a country that is a permanent member of the UN Security Council, and a strong voice in the G7, G20 and (fingers crossed!) the European Union. Labour Governments have a proud record of working for people suffering injustice around the world.  The party should use this summer to show why and how the next Labour Government would fight for the poorest and most vulnerable abroad, as well as at home.
Mike Smith is a member of LCID's Executive Committee. You can join LCID here.
More from LabourList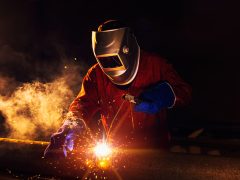 News
The UK government is failing to keep up with its European counterparts in efforts to decarbonise the steel…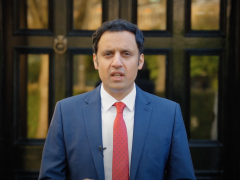 News
Anas Sarwar has called for emergency legislation to be put forward in the Scottish parliament in response to…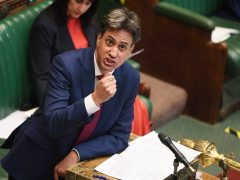 News
Ed Miliband has accused the Conservative leadership candidates of "infighting" and being "more focused on playing politics" than…