'After this, nothing happened'. That was how Plenty Coup, leader of the Native American Crow nation saw the world after the Buffalo had all been killed, words quoted by Jon Cruddas in his speech at the RSA last night. The crisis was so disorienting it was hard for Plenty Coup to imagine doing anything meaningful in the future.
Has Britain experienced devastation on this scale? Perhaps not. But we've got big problems.
The collapse of empire, the decline of manufacturing, the demise of high-skilled manual jobs, the greatest recession for almost a century – all these are experienced as a catastrophe for some, and have created a serious crisis in livelihood and meaning for many more.
Take work for example. There is no future for unskilled 18 year olds. Those of us with jobs are hassled and squeezed. The idea that work is fulfilling is for many laughable. The much-praised 'recovery' is based on low-paid, low-skilled work.
And no-one has faith in politics to fix things. Optimistic phrases about change and hope seem disconnected from reality. Politicians speak, but, just like life after the Buffalo died, it's as if nothing happens.
I think the policy review which Jon Cruddas is leading is a turning point.
This month sees the publication of some big reports – the IPPR's report on the Condition of Britain, the Local Government Innovation Taskforce, Andrew Adonis's Growth Report.
They are weighty tomes, with a serious diagnosis of what's wrong and how to put it right. There isn't enough colour and context for my liking, and many of the arguments don't go far enough. But shining through are common elements that can be crafted into a vision of national renewal.
The plan which cuts through each text is this: Labour will devolve power, support institutions where people cooperate, and unleash the creativity that comes when people freely work together. The central state won't boss or hassle. It'll cut the mechanisms of top-down command. It'll rely far more on the voice of local people rather than the distant bureaucrat to hold institutions and businesses to account.
Our vision is of a society in which power and creative energy is dispersed in the towns and cities of England, where we act from a sense of pride in what surrounds us, where prosperity more evenly spread. The language throughout is of building relationships, healing fractures, finding practical ways to get people with different interests to see what they have in common and how they can work together.
For example: the IPPR wants to move money from cash benefits to democratically-run collective institutions where people support each other to face-to-face contact. The Adonis review wants the government to back businesses in particular sectors to support each other, to devolve money and power over skills to combined councils.
It's about power to people to work together, cooperation you can see, not vague platitudes about pulling together. The difference with the Tories is stark.
It's a vision we can easily sell on the doorstep. But for that to happen, it needs to be more than a dream locked away in the pages of think-tank reports. Politics is about action, not just speeches. If Labour wants to renew Britain by bringing people together and dispersing power, we need to act like we mean it now.
Labour's only chance is to break the dead, stale game of Westminster politics, with its snappy announcements and myth that politicians have the power to transform our lives by themselves.
Instead, we should run our election campaign as we mean to govern.
Here's one idea. Let's publish a short statement of the way we'll challenge vested interests and disperse power early, then fight the next election on a series of local manifestos. Instead of dry platitudes, each would tell a practical story about what Labour's devolution of money and power would mean for every town and city. Local parties and councillors could leads listening campaigns, talking to businesses and voluntary societies, in schools, pubs, mosques and churches which would culminate in a public assembly to agree our plans – and then sign activists up to fight for it.
The problem – for too many of anxious members of our political class – is that they couldn't control the outcome. But that's the point. We'll only restore faith in politics if it becomes a way for people to do things together they otherwise wouldn't have imagined. There is no democracy without spontaneity.
The story of Plenty Coup didn't end so badly. The Crow nation built a new life for themselves, driven by what the philosopher Jonathan Lear calls radical hope – the courage to believe something different and good can be created amidst change and catastrophe, even if we can't control what it looks like.
Instead of clinging desperately to the dead old ways of doing politics, we need that radical hope now.
More from LabourList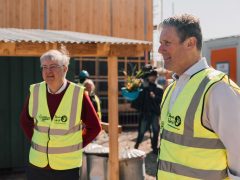 News
Mark Drakeford, the Labour leader in Wales and First Minister of Wales, has called for internal party reforms…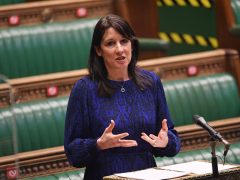 Comment
Rachel Reeves put some more flesh on the bones of Labour's economic policies today. While we await Boris…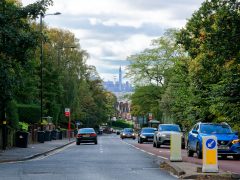 News
Labour has set out its selection timetable for choosing a new parliamentary candidate in Birmingham Erdington ahead of…