At last year's party conference, shadow Business Secretary Chuka Umunna said he had recommended to Labour's electoral team that they make a television broadcast around Ed Miliband's work at the Copenhagen summit in 2009. It would have shown the Labour leader as someone operating comfortably and in a statesperson-like way with the world's most powerful leaders. But it didn't happen. And, instead of showing how Labour could stand strong on the international stage, they focussed on domestic energy policy, by launching the prize freeze.
In 2012, in an article for Green Alliance Labour announced a flagship domestic climate policy : they were the first party to support a power sector decarbonisation target. Ed Miliband has also emphatically linked the flood impacts to our domestic exposure to extreme weather worldwide, and Ed Balls last year signalled the importance to the UK economy of low carbon infrastructure.
But Labour's policy activism on the domestic front is a clear contrast to its silence on the biggest international negotiation of the next parliament. World leaders are picking up the momentum on international talks on limiting emissions, culminating in a climate summit in Paris a few months after the next UK general election. We are now in a critical period where statespeople are working together to piece together a realistic process for getting agreement. Unfortunately, shadow Foreign Secretary Douglas Alexander hasn't seen fit to comment on what, to complement Labour's 'One Nation' approach to decarbonisation, a 'One Planet' foreign policy would look like. When it comes to environmental problems, the party has yet to draw a connection publicly between its domestic programme and Britain's place in the world.
Meanwhile, the Conservative Party's challenge is distinct. David Cameron may be reluctant to explain his international climate ambition in public, but he is beginning to formulate a credible position. Last week, to coincide with the Chinese Premier's visit to London, the UK and China issued a joint statement on climate change. It is ambitious, just as the UK's position on a greenhouse gas target within an EU climate package is comparatively ambitious. A weakness of Cameron's position, though, is the clash between this ambition on emissions targets and the weakening of domestic delivery policy. The positions of some Conservative ministers (like Eric Pickles) have made onshore wind and solar farms more difficult to deploy, and are undermining high-energy standards in new buildings. For example, George Osborne is still blocking a decision to confirm the fourth carbon budget, agreed in 2011 and arguably Cameron's greatest act of climate leadership.
So, for different reasons, both Miliband and Cameron are holding back. They are not willing to tell the story of the UK's commendable leadership role on emissions reduction. As a result, they may not be able to secure the support they need when negotiating the global deal, crucially to make sure it works for Britain.
Obama's strategy, on the other hand, is a masterclass inhow to turn a weak domestic situation around and create a prominent place on the international platform. In just twelve months his domestic leadership to reduce coal power emissions has given John Kerry's diplomatic offensive on climate change greater legitimacy than before. This means that the US is dominating negotiations, despite having a much weaker track record than the UK or the EU on the issue.
The UK could be at the top table for the final push towards a global deal, but only if our political leaders start to reflect the UK's achievements and ambitions. Both leaders might be able to show their strength on the global stage, forging an approach that defends our economic interests and protects our quality of life from extreme weather. We are fortunate that both Miliband and Cameron have personal track records in raising the bar on climate change, so they already have the credibility to influence other world leaders.
Cameron should overcome his reticence and tell the story of Britain's early leadership on emissions reduction, and his pivotal role in securing the 2008 Climate Change Act. He can celebrate the fact that the US, China and the EU appear now to be ready to join the journey and work hard to bring everyone together so that the UK is not isolated in its commitment to decarbonise its economy.
Miliband's past actions mean he can also claim some credit for the UK's leadership on climate on the international stage. He'd benefit by using it to remind the public how well he cangrapple with the big issues. I was reminded of Chuka Umunna's suggestion a few weeks' ago when a prominent business figure, no longer sure that Labour have what it takes to be in government, said to me: "The first time I ever noticed Ed Miliband, he was talking to the BBC halfway through that climate summit. He looked as though he hadn't slept or eaten in days but, there he was, slogging away with the world's best. I thought – Christ, that guy's working hard for us."
Alastair Harper runs Green Alliance's Political Leadership theme.
More from LabourList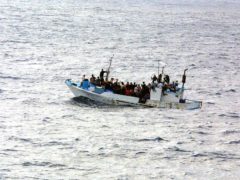 News
Civil service union leader Mark Serwotka has said union members are "sick of clearing up the mess" caused…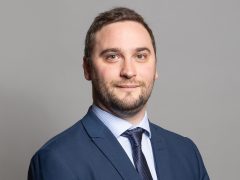 News
Former Conservative MP Christian Wakeford, who defected from the Tory Party earlier this year, has joined Labour's frontbench…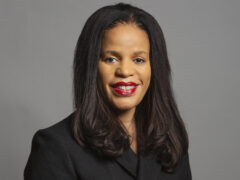 News
Former Labour MP Claudia Webbe has lost her appeal against her conviction after being found guilty last year…