In the first of a new weekly Scottish Referendum column for LabourList, Labour's Shadow International Development Secretary Jim Murphy, writes from the Western Isles and seaside towns leg of his #100Streets tour.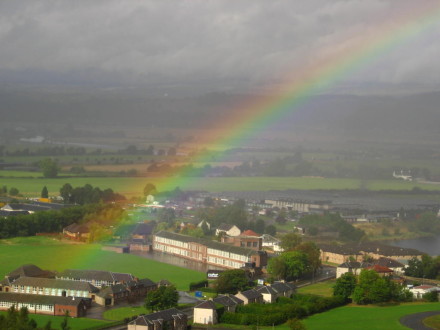 When I started my #100Streets in 100 days speaking tour a couple of weeks ago I thought the biggest threat would be Scotland's summer. Despite the weather you've seen on television at Glasgow's brilliant Commonwealth games it has taken until yesterday for me to get properly drenched by a downpour.
As LabourList readers may know this tour is me standing on street corners, my Irn-Bru crates (as a stage), a microphone and whoever turns up. I'm 28 meetings into the tour with 'only' 72 to go. It wasn't Labour's idea to have the referendum but I've never enjoyed any political campaign more than this #100Streets tour. There's an authenticity about it. I have no idea who is going to turn up or what is going to be said or what insults (or bottles) are going to be hurled at me. Every meeting is different. This week there's been two legs to the tour; five street meetings on the Western Isles and seven in Seaside towns.
In Stornoway it was defence. In Benbecula it was a Latvian shell-fish worker with an emerging Hebridean twang asking me about the future of Sterling. In Saltcoats pensions dominated. In Troon, for reasons I don't understand, the fate of England's football team was the main gist of one Nationalist's eccentric heckle.
Labour's case for the UK is different from the other parties and comes from a different political tradition. Ours isn't a sentimental attachment to the world or an Empire as it once was. Instead it's a sense of solidarity. One of the arguments I make as I balance my size thirteen feet on my two Irn-Bru crates is a Union case rather than a Unionist one. I believe in workers joining a trade union in a workplace because they are often better paid and better trained. I have a similar approach to a union in a workplace as I do to a social union on this island. In an always complicated and often dangerous world being part of the UK can make all of us stronger and more prosperous.
Rightly most people have tried not to seize on the Commonwealth Games for referendum purposes. Although Alex Salmond just couldn't help himself when declaring that Glasgow can be the 'Freedom City'. It was a discordant rallying cry that sounded more like a confused movie extra montage of Mel Gibson in Braveheart and Denzel Washington as Steve Biko in 'Cry Freedom'.
My sense is that more people now realise that the SNP are putting Scotland second – a peculiar predicament for any Nationalist party. For them it's Party above country. Can you imagine going into a General Election hoping to come out the other side as victors but not knowing what currency we have in our purse or pocket, what would happen to the State pension or what passport you would be using. That's exactly where we are in Scotland.
The SNP have had eight decades as a Party, seven years as a government and two years of the campaign to have worked all of this out. But their failure to be open with the public shows that Alex Salmond is putting his Party before our country.
As I head off on another round of old style political tour there is a real energy about a lot of the arguments on our street corner meetings. People want to debate the future of our country, the fate of a three hundred year old Union and what should happen next.
Yesterday in the rain by the seaside even the hecklers were happy to stand in the pouring rain.
Value our free and unique service?
LabourList has more readers than ever before - but we need your support. Our dedicated coverage of Labour's policies and personalities, internal debates, selections and elections relies on donations from our readers.
If you can support LabourList's unique and free service then please click here.