UKIP are in the process of putting together a manifesto that is squarely targeted at disaffected Labour voters. In a number of constituencies Labour's vote is tottering. If UKIP get their pitch right, it could be like giving a shaking ladder a firm kick.
Normal people, to the extent they are aware them, consider manifestos as reading material on a par with phone books. And they are right. Especially when the people putting them together brutalise the English language with phrases like 'A Future Fair for All', which unfortunately did not include a funfair pledge.
But manifestos set the groundwork for the broad messages a party wants to get across. In UKIP's case, in the vision set out by their policy supremo Tim Aker, there will be a focus on low taxes, vocational education, a contributory welfare system and introducing an Australian style immigration system.
A UKIP policy platform as set out by Aker has the potential to attract voters. It makes clear there is more to UKIP than an obsession with the EU. Take, for instance, one policy that is sensible and patriotic, the creation of a Veteran's Department with the aim of bringing all veterans' services under one roof. It's difficult to disagree with, is easy to explain and will be popular.
A good chunk of the proposed manifesto steps clearly onto territory that Labour's policy review has been developing. Labour has made tentative steps towards the contributory principle in welfare.  Like Labour UKIP will support higher jobseekers' allowance to those who have paid into the system. In addition, immigrants will not be able to receive benefits until they have paid into the system for five years.
On broader welfare reform, UKIP will firmly oppose the bedroom tax and support the benefits cap. For Labour, which is absolutely and solidly associated in the public mind with being the 'benefits party'. This will be difficult to combat.
The proposals get even more interesting when it comes to immigration. This is not the wild eyed 'immigrants out' approach that so many in Labour claim UKIP to have, although many of their members clearly want that. It proposes an Australian style immigration system. Immigrants must show that they've worked in their current profession for twelve of the last 24 months and must prove they can speak English. While there are clear problems with some of these policies, as a retail political message they will work.
UKIP's manifesto is a serious challenge to Labour. This a challenge the party will need to rise to in a mature way to ensure that it does not continue to severe it's links with its traditional voting base.
Of course, Labour should not adopt the UKIP manifesto. But it does need to work hard to put together a platform that will deal directly with the concerns that UKIP are responding to.
When drafting the next manifesto Labour needs to make clear that we are the party that will protect people's working conditions, that we are the party that can deliver strong vocational training, that we are the party that will look after the national interest. We need to go into the election as the party of shared sacrifice and contribution, not the party of hand outs.
Noises coming from the policy review being led by Jon Cruddas suggest the party is heading in the right direction. If it stops or veers off course the party, and the country, will be in trouble.
More from LabourList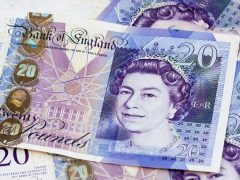 Comment
As the cost-of-living crisis bites, Labour needs long-term structural answers to growing inequality. Basic income provides such an…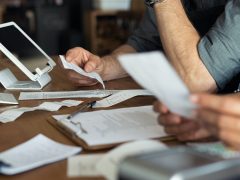 News
Half of 'Red Wall' voters would be more likely to vote Labour in a future general election if…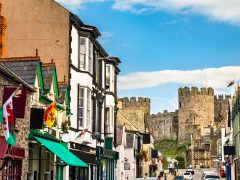 Comment
The headlines are straightforward: Labour gained 68 seats, the Independents gained six seats, the Lib Dems gained ten…