That UKIP could stop Labour winning target seats next year – and even win some of those seats themselves – is now an established truth for the Labour Party. Whilst there's a great deal of denial going on about UKIP (including, as Conor Pope expertly skewered yesterday, the idea that UKIP doing well secures a victory for Labour) those activists and candidates fighting against UKIP in seats the party needs to win next year know the challenge Farage's party present.
But what has been spoken of far less so far are the seats that Labour currently holds that could go UKIP in 2015. Matthew Goodwin – who has been writing about the risk to Labour from UKIP for longer than most – has identified five Labour seats that could go purple in the Independent today. The whole article is worth a read, but here are the key details about the five Goodwin believes are at risk:
Great Grimsby – Austin Mitchell is the MP but he's stepping down, and last weekend Melanie Onn was selected to replace him as Labour's PPC. Goodwin calls this "by far Ukip's strongest prospect", and with Labour just 2.2% ahead of the Tories last time round, this now looks like a possible 3 way marginal. To complicate matters further, the UKIP candidate could be the Tory candidate from 2010. UKIP won the popular vote here in May by a whopping 18 points.
Plymouth Moor View – Alison Seabeck is Labour's MP here, and she'll be concerned by UKIP winning here by 14 points in May. Southern coastal towns are traditionally strong for UKIP too. Seabeck will have been the local MP for 10 years by next year, so her incumbency could be a factor.
Ashfield – perhaps the biggest concern for Labour HQ will be to see Ashfield on the list, because the MP is none other than rising star and Shadow Cabinet member Gloria de Piero. She also has a role in the party's campaign nationally, but she'll also want to keep a close eye on her own marginal seat, which Goodwin believes is facing a UKIP threat as well as a Tory one. De Piero and her CLP have been out campaigning every week for the past four years though, which is exactly the kind of campaigning that can help keep seats like this one Labour. And lets not forget, back in 2005 Geoff Hoon (remember him?) had a 10,000 majority here.
Dudley North – combative MP Ian Austin is the MP here. He's already made it clear that he wants an EU referendum (which may head off off some of the UKIP pressure locally) and with 12% of the local population being BME, it's not the kind of seat UKIP would normally be aiming for. However, they did beat Labour by 12 points here back in May.
Rotherham – UKIP's performance in Rotherham (winning 10 of 21 seats) was one of their biggest successes in the local elections this year. Rotherham Labour Party has had a turbulent time, with a by-election caused by Denis MacShane's resignation, followed by a difficult selection (including a mass walk out). UKIP finished second in that 2012 by-election, and an under fire local Labour council now face UKIP as the official opposition. Local MP Sarah Champion – elected in 2012 – will be hoping that she enjoys similar success in 2015.
So clearly there are Labour seats where a UKIP surge could hurt Labour directly. However, the situation could perhaps be even worse than the one Goodwin outlines. There were other traditionally strong Labour areas where UKIP beat Labour back in May. Perhaps the most notable was Doncaster – where the three MPs are Rosie Winterton (Chief Whip), Caroline Flint (Shadow Secretary of State for Energy and Climate Change) and of course – Ed Miliband. It's also a town that until 2013 had a mayor from the right-wing English Democrats, and will be the venue for UKIP conference this year.Goodwin also mentions Stoke as an area where UKIP performed well in 2014, but says "popular Labour MPs like Joan Walley are well entrenched". Yet Walley is stepping down in 2015. Labour's PPC is no stranger to taking on UKIP (Ruth Smeeth – she's the Deputy Director of Hope Not Hate), but neither she nor Stoke Central MP (Tristram Hunt, Shadow Education Secretary) can afford to be complacent about Stoke either (Rob Flello, the City's other Labour MP, was first elected in 2005).
There has been much talk – before and since the May elections – about Labour's approach to taking on UKIP. Indeed, over a year ago I was told that Labour HQ was conducting a review into approaches to UKIP. There still doesn't seem to be a clear answer. Simply parotting "they don't share your values" (which, incidentally, annoys some potential UKIP voters by assuming Labour knows their values) won't work – a more sophisticated approach is needed. Otherwise cheering for UKIP in the belief that Labour will always benefit might look both morally and electorally questionable.
More from LabourList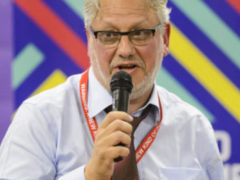 News
188 Momentum activists have written to the organisation's highest body calling on its top figures to join the…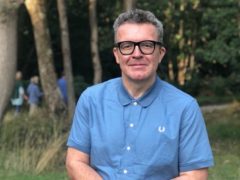 News
Tom Watson is set to announce that he will vote for Theresa May's Brexit deal as long as…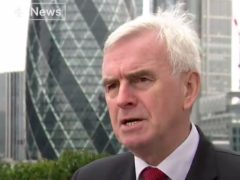 Video
"What I don't want to do at this stage is alienate either side." Shadow Chancellor John McDonnell says…