Shadow Justice Secretary Sadiq Khan will today warn that the increase of violence, suicides and absconsions in Britain's prisons has led to a crisis in the system. Speaking to a summit of leading figures in the criminal justice system, Khan will say that the Tories are "in denial" and "have no solutions to the mounting chaos" in the sector.
The Tooting MP will slam the treatment of prisoners amid the rising levels of violence:
"Last year more people died behind bars than ever before, which is a truly shocking statistic. Prisoners are festering in their cells instead of on courses or training. And corners are being cut because of the enormous pressures ministers have allowed to build up. The fear is that the wrong kinds of prisoners are being shoved into open jails or let out on licence, who then roam the streets putting public safety at risk."
Khan's speech is part of Labour's summer campaign "The Choice", and he will use the opportunity to set out the difference between the Tories and Labour when it comes to dealing with jails and prisoners. He will say:
"The choice facing the voters is pretty stark. On the one hand there's the Tories, pretending nothing is wrong, fingers in their ears and ignoring the experts. That'll lead to another five years of deteriorating jails, more and more violence and less and less done to rehabilitate criminals. Public safety put at risk by unreformed criminals walking the streets.
"Choose Labour and we'll work closely with police, probation, charities and experts. We'll build on what we know works to punish and reform criminals. And we'll have a laser like focus on tackling re-offending. Only then will we deliver safer communities and a cheaper justice system."
Labour's approach will be to put rehabilitation higher up the agenda, by measuring how much education, skills, training and health have improved while prisoners are on the inside. Prisons that are deemed successful will be rewarded with greater flexibility over budgets and awarding and enforcing of contracts.
Khan also claims that Tory Justice Secretary Chris Grayling is "in denial" about the existence of a problem:
"All of the evidence points towards meltdown in the prisons system. One of the biggest obstacles to addressing a problem is admitting one exists in the first place. But with the current crop of ministers, we can't even get past this first hurdle. They refuse to acknowledge there's even a problem. They are in total denial. But with their fingers in their ears, they can't hear the warnings of the Chief Inspector, who isn't someone known for going public with his concerns. " 
More from LabourList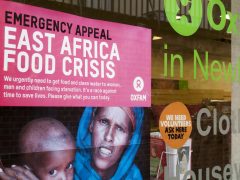 Comment
Someone in East Africa dies of hunger every 48 seconds. This is the result of the imperfect storm…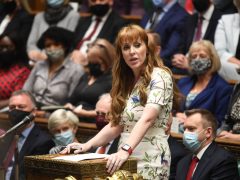 News
Angela Rayner has accused Boris Johnson of "watering down the rules to save his own skin" after the…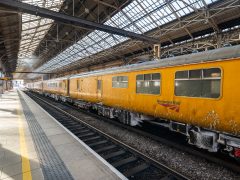 Comment
Network Rail, the company that owns and maintains Britain's railway infrastructure, has recently announced plans to cut over…