Yesterday's National Executive Committee (NEC) election results was yet another confirmation of a London bias in the Labour Party. In his analysis of the results, Mark Ferguson noted that only one of the eight candidates elected lives outside of London and the South.
This is by no means a new trend, and I'm not looking to attribute blame (and by no means am I criticising the successful candidates), but we should acknowledge this as a problem. When those who represent a very large electorate only come from part of it, they can never be truly representative.
London has a very strong, and very active, membership base. Someone I spoke to yesterday told me they understand that around 40% of all Labour members are in Greater London constituencies (CLPs). 40% and rising.
That's great news for London Labour, and of course, it means that London needs a strong representation on Labour's governing body. But it also means that to be a member in London is to have an unusual experience of what a CLP looks like. Some will say that it doesn't really matter as long as they largely share the political views of those elected, but a broad spread of insights is vital in building a Party that is able to communicate to the needs of people living across the country.
People in active CLPs may see no reason why the kind of successful campaigns they run can't be replicated everywhere – but someone who lives in seat with 90 members, where getting people out on the doorstep during an election campaign can be like pulling teeth, will quickly put you straight. And those latter seats are still ones we're going to need to win next year.
The threat of UKIP is another factor that is alien to Londoners. Farage's party has very little support in the capital, but the votes they pick up will change the outcome of potentially hundreds of contests across the country. Look at the polling of twelve marginal seats, released this week: in the only London seat, UKIP polled 2%. In the other eleven seats, they averaged 17%. We need voices from those kinds of seats to help plan out a strategy of how we deal with that.
The same is true when it comes to issues like housing, regional infrastructure and even Party satisfaction: people's perspective on all of these subjects will be hugely affected by their location.
A lack of diversity will result in poor representation, no matter how hard those elected work. There is obviously an inequality of opportunity here, and in the midst of an economic recovery that barely exists outside of the capital, it is one that does us more harm than many realise.
More from LabourList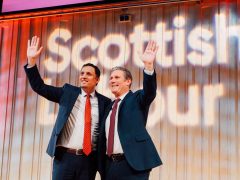 Daily email
Rutherglen: Will Labour win – and would it really signal Scottish revival? Starmer is hitting the campaign trail…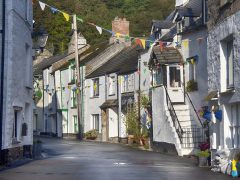 Comment
Labour has promised a 'Take Back Control Bill' in the first King's Speech. Aimed at England, it must…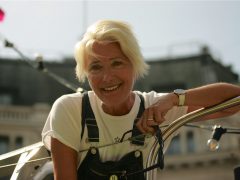 News
Almost 100 climate activists, experts and campaigners from around the world have written to Labour leader Keir Starmer,…