Labour's NEC election results were released today, with Ken Livingstone, Ann Black, Ellie Reeves, Christine Shawcroft, Kate Osamor and Johanna Baxter elected as constituency reps, whilst jim McMahon and Alice Perry were elected to represented Labour councillors. (Incidentally, LabourList readers predicted 5 out of 6 NEC candidates correctly, and the only two local government candidates who engaged with LabourList were those who got elected).
But what does it all mean? Here are 7 things you need to know about the NEC election results, and what it means for the Labour Party:
1. Incumbency matters. 5 of the 6 NEC members in the constituency section were re-elected – the only change is that Peter Wheeler is replaced by Kate Osamor. It's incredibly hard to break through and get onto the NEC without being an incumbent. And it's nigh on impossible to get onto the NEC without being an incumbent or being on a slate (with the additional organisation that brings) – Johanna Baxter remains the only constituency candidate who has managed that.
2. Female candidates performed better. 5/6 of the candidates elected to the NEC to represent Labour members are women, with Ken Livingstone (who is a special case – see 4) the only male candidate elected. Adding in the candidates elected by councillors, 6 out of 8 candidates elected to the NEC today were women. (I'd have to go through the whole NEC to check, but that should help move the NEC towards gender balance). Indeed, amongst slates female candidates performed better than their mate "slate-mates", with Ken Livingstone the only male candidate to finish above female candidates on his own slate.
3. A slight shift to the Left. In terms of the dynamics of the NEC, the constituency rep results have seen a slight shift to the left, with Peter Wheeler (backed by Labour First and Progress) replaced by Kate Osamor (backed by the Campaign for Labour Party Democracy). However, it's only a one seat change on a large body, so that alone is unlikely to create a dramatic change on the NEC. That said, the CLPD will be delighted with this result. Meanwhile both Labour First and Progress will be disappointed to see so few of the candidates they backed get elected.
4. Livingstone is still popular with members. In part Ken Livingstone topping the ballot is due to his name recognition which far exceeds most of the shadow cabinet, nevermind fellow NEC candidates. But there's still clearly a significant Livingstone vote in the Labour Party – certainly there's a significant chunk of the party that is still hugely loyal to him. That's the second time in a row he's topped the ballot for NEC elections. (Although it'd be interesting to know where, as well as how big, Livingstone's popularity is, see point 5).
5. Living in London or the South appears to be an advantage. This is an issue that comes up time and time again with NEC elections – being from London and the South appears to be a real advantage in these elections. That may be due to where the Labour Party has most members, or it may be due to differential turnout in different parts of the country – but either way, it appears at first glance that only one candidate (Jim McMahon, the leader of Oldham Council and the Labour LGA Group) lives outside London or the South. That's not to say that there aren't excellent candidates on the NEC who can represent other parts of the country (clearly there are), but it has to be noted that there's a clear geographic bias towards certain parts of the UK – unfortunately without knowing how turnout breaks down across regions, it's difficult to know why exactly.
6. A higher, but still lacklustre turnout. Turnout amongst party members was 33.1% this year – higher than in 2012, but still low considering how easy it was to vote online, and how long the voting period was. What worries me is that many members still don't vote because a) they don't know who the candidates are or what they'd do and b) they don't know what the NEC does and how important it is in the running of the party. That only 1 in 3 members choose to vote suggests that more work needs to be done. There was, however, a far better turnout in the local councillors section (nearly 55%) which suggests a more engaged electorate. Still, if 45% of councillors don't vote – that's still nothing to be celebrating…
7. Councillors are getting more assertive – and anti-local government cuts. Most of the attention will be focussed on the constituency section of the vote (after all, it's the part that all Labour members can vote in). However, the local government/councillors section has arguably thrown up more interesting results, not least because it's unusual for there to be a contested election in this section. The one sitting candidate (Ann Lucas) lost her seat and she and Dave Sparks were replaced by Jim McMahon and Alice Perry. McMahon and Perry stood on a platform of no more cuts to local government and more say for councillors over where their party contributions go (summed up as a better deal for local government and a better deal for councillors). Expect both of those to be pushed forcefully on the NEC now that they've been elected.
More from LabourList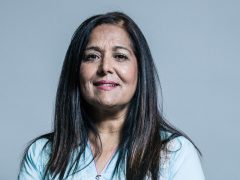 Comment
Boris Johnson's Conservative Party won a mandate to 'level up' the UK at the 2019 general election. The…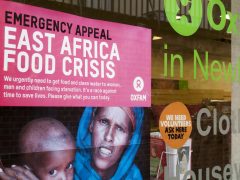 Comment
Someone in East Africa dies of hunger every 48 seconds. This is the result of the imperfect storm…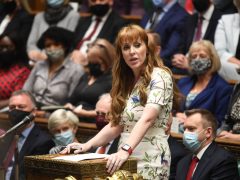 News
Angela Rayner has accused Boris Johnson of "watering down the rules to save his own skin" after the…