New polling carried out by Survation in thirteen Conservative held marginal seats shows a nine point swing towards Labour from 2010. Of these seats, ten are target seats for Labour, while three are targets for the Lib Dems. On these figures, Labour would gain all ten target seats.
The Lib Dem collapse continues, with a swing away from them to the Tories meaning they would fail to take any of their target constituencies. By this point, does anyone really see them making any gains?
Meanwhile, UKIP have had a huge swell in support, but has failed to reach Lib Dem 2010 levels – and with Labour reaching such high levels, it seems they are not denting our support hugely in these areas. The voting intentions, with change from the last general election in brackets, are:
LAB – 40.8% (+10) CON – 31.4% (-8) LIB DEMS – 4.4% (-17) UKIP 17.4% (+14) OTHER 6% (+1)
Were this swing replicated across the country, Labour would gain around 100 seats from the Tories alone, delivering a fairly comfortable majority.
The Labour targets polled are: Amber Valley, Warwickshire North, Broxtowe, Lancaster and Fleetwood, Brighton Kemptown, Lincoln, Morecambe and Lunesdale, Sherwood, Thurrock, Cannock Case.
The Lib Dem targets seats are: Camborne and Redruth, Truro and Falmouth, West Dorset.
Interestingly, the polling (carried out on behalf of The People's NHS campaign), also carries questions about the NHS in relation to the Transatlantic Trade and Investment Partnership (TTIP), which LabourList has previously covered here. It found overwhelming opposition to the inclusion of the NHS in the trade agreement, with 68% saying it should be excluded. Only 14% of people felt it should be included.
Opposition was highest among Labour and UKIP voters, at 78% and 77% respectively.
When asked whether David Cameron should seek to exclude the NHS from the agreement (as the EU has made clear he can), a similar number, 64%, felt he should, while 54% said he should veto the agreement if he fails to get a guaranteed opt-out for the NHS.
This research could well push Cameron to take a strong line on protecting the NHS from the TTIP agreement. The Tories currently trail Labour by more than a ten point average on handling of the health service, while voters see health as being one of the biggest issues facing both the country and their families (recent YouGov polling scores 41% on both counts).
If Cameron wants to show the Tories can protect the NHS, and start clawing back their voters in tight marginal seats, then making a public stand on the issue could pay off – especially considering the opposition amongst UKIP supporters.
More from LabourList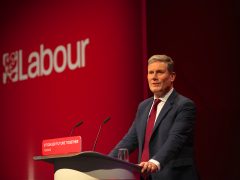 Daily email
Boris Johnson has finally agreed to go. Following an unprecedented number of resignations over the past few days, a…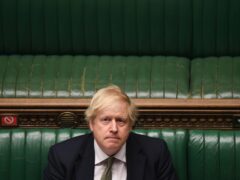 News
Boris Johnson has agreed to stand down as Prime Minister following an unprecedented number of ministerial resignations from…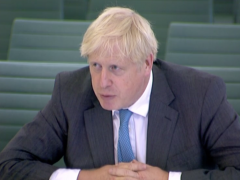 News
Labour MPs have grilled Boris Johnson during his appearance in front of the liaison committee of select committee…