This week the school where I was a deputy head teacher got it's first ever exam results with 82% of its students achieving 5 GCSEs A*-C including English and maths. 91% got C or above in English and 89% in maths. Almost 1 in 3 achieved 5A/A*s.
The City Academy, Hackney is on the site of Homerton House which closed in 2006 with just 17% of its students leaving school with 5 GCESs.
The school serves two of the most deprived wards in Hackney and over half of students are eligible for free school meals.
How was this possible? Excellence does not happen by accident. The answer includes big picture policy as well as lots of little things done well. Investment, ambition, consistency and hard work.
Investment
When Labour was elected to government in 1997 it was on a promise of education, education, education. Inner city schools had long been neglected by 18 years of Conservative government. Hackney secondary schools were closed one by one, rebuilt and given a once in a generation chance to start again.
I became a teacher in 1999 when Labour investment meant £6000 training salaries for teachers, increased pay and the support of thousands more teaching assistants. Fast Track, the National College of School Leadership and Future Leaders have all helped establish what good looks like.
I joined the leadership team of The City Academy, Hackney when it opened its doors in 2009. From the start head teacher Mark Emmerson was determined to establish an excellent school.
Ambition
Every member of staff recruited to the City Academy, Hackney has to buy into the vision that all children, whatever their circumstances can make progress. No excuses.
The City Academy, Hackney is not far from Mossbourne – Sir Michael Wilshaw's former school. Mossbourne was vital in showing what is possible. Since it opened its results have never dropped beneath 84% with 89% of students this year getting 5 good GCSEs. The bar was raised. Both schools relentlessly focus on children's individual progress from the day they start school. And work with local primaries begins before.
Consistency
Achieving excellence in anything is tough, achieving it across the board is really tough. Insisting on high standards throughout from outstanding teaching to break time routines and end of term performances is key. Children get one chance at school so every lesson is a chance to change life chances. Every decision has to be made with children at the heart.
Hard work
Excellence is not accidental. Staff have of course worked incredibly hard and a well-ordered school means energy goes into planning, teaching and marking. There are three days of additional studies until 4.45pm where children choose sport, music or creative options unless they are falling behind or not doing homework in which case this is time to improve their reading or numeracy. A strong culture of reading is promoted and celebrated in weekly achievement assemblies. Mobile phones are completely banned and all children eat together with set school lunches in a family dining arrangement. High expectations of behaviour mean walking to lessons in silence and same day 2 hour detentions for rule breaches.
There is nothing I saw at the City Academy that I had not seen in another school. But doing everything well, all at the time is not easy. In fact a measure of the ambition the head teacher has for the school is that 82 was not the 90% the school was aiming for. The hard work will continue.
Believing that everyone, no matter what their background, can benefit from a first class education is fundamental to success. And that's why it matters who's in power – the investment and ambition for all children would simply never have happened without a Labour government.
Mari Williams is the Labour PPC for Cardiff North
More from LabourList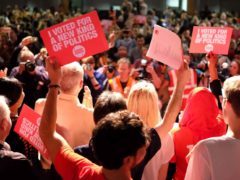 Comment
In the last 12 months, Momentum has launched more new projects than at any time in our history.…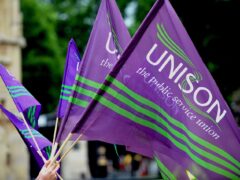 News
Candidates on the left slate 'Time for Real Change' have gained a majority on the national executive council…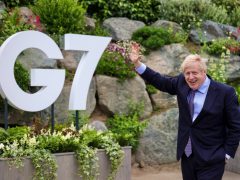 News
A global alliance of parliamentarians from 34 countries have united to call on world leaders meeting at the…