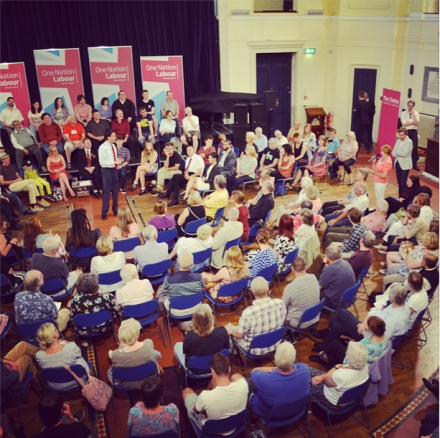 Practice what you preach. It's not a bad a principle and it's one that Labour could do with bearing in mind every now and again.
Just before conference Labour's shadow women's and equalities minister, Gloria De Piero, announced the party would force public sector staff to declare their social class.
To bring about change you need to know how bad a problem is and whether what you're doing to solve it is working.
Middle class domination of the upper reaches of the public service does appear to be a problem and it's one mirrored in the make up of the Parliamentary Labour Party.
The lack of diverse representation is something that needs to be taken seriously. It's clearly something that the Labour party has failed to grapple with. Far too many MPs are still taken from a limited pool.
Having people of similar backgrounds leads to groupthink and an inability to solve complex problems creatively. It is also a reason for people losing faith in their political masters and is no doubt contributing to Labour losing voters to UKIP.
It's not easy for a party to change the way it has been doing business but steps have to be taken. The future candidates programme was a start and a number of great working class candidates are now in system. But it doesn't go far enough. Especially when union promises to increase working class representation have been such a disappointment. Too many union head office hacks appear to be candidates at the expensive of local shop stewards.
In the past, in desperation, I've suggested working class shortlists as an answer. For a party that has embraced All Women's Shortlists the hostile reaction to this was quite amazing. The main criticism was how to define what a 'working class' person is exactly.
However, if the Labour party is willing to force a system of class identification on the civil service surely something similar will be robust enough for Labour selections. Not to explore this so would be the height of hypocrisy.
I have a feeling this would even be too much for the middle class cohort that is currently corroding trust in the party. However, before they drive the Labour party bus off the cliff they might be interested in something a bit less direct.
If Labour is willing to use a system of classification for the civil service there is space to use it in selections. Very simply, Labour candidates should declare, using the civil service system, their class background. This wouldn't stop anyone from standing but it would make clear to Labour party members if they have the prospect of selecting a working class candidate.
It also wouldn't be too much to find out if someone went to an elite fee paying school. We currently have a situation where the four people in charge of coalition education policy went to feeing paying schools. It is bizarre that a group of people educated in institutions that only 7% of the population attends are in control of education for the 93%.
As Tristram Hunt rightly pointed out in his response to the recent, and damning, report on social mobility in the UK, more needs to be done. We should take up Tristram's challenge and make it easier for people to identify exactly the sort of working class candidates we sorely need more of in our politics.
If the party is not willing to extend the principles of All-Women Shortlists to working class people the very least it should do is give activists an idea of the background of candidates. This needs to be in black and white. Sunlight is the best disinfectant.
If a classification system is good enough for the civil service, it should be good enough for the Labour Party. Labour has dilly dallied for far to long. This offers us a step forward.
More from LabourList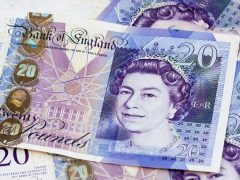 Comment
As the cost-of-living crisis bites, Labour needs long-term structural answers to growing inequality. Basic income provides such an…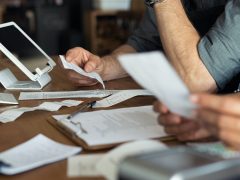 News
Half of 'Red Wall' voters would be more likely to vote Labour in a future general election if…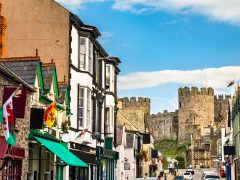 Comment
The headlines are straightforward: Labour gained 68 seats, the Independents gained six seats, the Lib Dems gained ten…