Women are still not equal.  Not in the economy, not in our politics and not in the home.  Women are still not paid as much as men, are more likely to be doing the work than deciding on it and when it comes to the home, women are still shouldering the lion's share of responsibility for caring for children and elderly relatives…and that goes for younger couples as well as my generation.
But we have made huge strides over recent years. Though we haven't got there yet we have made progress on all fronts – with more women MPs, tougher laws on domestic violence, more women in leading roles in business and men playing a bigger part at home.
Why is this relevant to the Scottish Referendum next week?  Because this progress has been made for women in Scotland and in England and Wales by women in Scotland, England and Wales working together.  On our own, we haven't been strong enough.  But working together we've made progress. Women in Scotland, Wales and England have mobilised together – to frame our demands and make them happen.
This has been decades of working together, but here are just some examples in Scotland.
We knew that women objected to men-only politics with decisions that affect women and men being made by men without women having a say.  (When I was first elected in 1982 only 3% of MPs were women). We wanted the women of England and of Scotland to have a say in Government – so, working together, including with Maria Fyfe (for many years the only Labour woman MP from Scotland) we insisted on more women being selected to stand for Labour and elected to Parliament.  Now 27.5% of Scotland's Labour MPs are women. When it came to the creation of the new Scottish Parliament, we were determined it would be a parliament of and for women as well as men – and, working together we ensured that the Labour team of MSPs would be equal numbers of men and women.  And seeing the progress women in Labour made, the other parties tried to follow suit – though they still lag far behind.
In Scotland, as in England, women are an important part of the world of work, in both the public and the private sector.  And their pay is an important part of household budgets. To help women balance work and family responsibilities, Labour women worked together to develop- and implement – plans for childcare.  The movement for quality, affordable, accessible childcare was UK wide.  And, when it came to shaping our plans for the 1997 Labour government's National Childcare Strategy, we drew heavily on the work of Strathclyde Regional Council. There has always been a close bond between women in local government in England and Scotland with pioneering feminists like the late Helen Eadie on Fife Council.
Domestic violence knows no national borders.  And women in Scotland and England worked to get it recognised as a crime of violence which demanded high priority from the police, prosecutors and courts.  There had always been the culture of excuses on domestic violence: with the man blaming the woman saying what he did to her was her fault.  In England a man would escape a murder charge for killing his wife if he pleaded "provocation", saying she was planning to leave him or having an affair (the charge would be reduced from murder to manslaughter and instead of a life sentence it would be just a few years).  In Scotland you had the "Infidelity Defence". It was women from Scotland and Wales working together that challenged the shameful culture of excuses and insisted that domesitc abusers be recognised as criminals.  The Zero Tolerance project in Edinburgh played a leading role.  When I became Solicitor General (Government Minister responsible for our Crown Prosecution Service.) I wanted to end the "provocation" defence in domestic homicide.  But it was only because I was able to work with the brilliant Lord Advocate Elish Angiolini that we were able to make progress and banish this shameful defence.
Women at work get a raw deal.  And the role of the trade unions in advancing the cause of women members – both north and south of the border is crucial.  And that's why, over the years, I've worked with and made common cause with my sisters in the trade union movement in Scotland.  Standing shoulder to shoulder with them like in the dispute at Sunvic Controls factory and drawing strength from women like Ann Henderson, Assistant Secretary of the Scottish TUC and Agnes Tolmie, Executive Council member of Unite.
The discrimination that Scottish women face blights the lives of women in England too.  The violence English women face is suffered by women in Scotland too.  Together we have fought for justice.  We have been stronger together.  It is the same struggle for change.  I want us to be even stronger for women in Scotland and England.  So I hope there is a "No" vote next week.  I want Margaret Curran, who has fought all her life for women of Glasgow, to be in the Cabinet, not in a different country. Please don't separate me from my Scottish sisters.  We truly are "Better Together".
Harriet Harman is Deputy Leader of the Labour Party
More from LabourList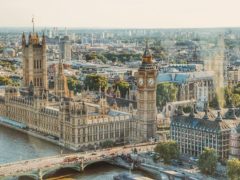 Daily email
"All of a sudden, it's a massive great hurdle once again – and I'm concerned for my immediate…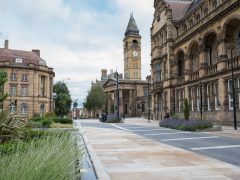 News
Conservative voters in a 'Red Wall' seat that Labour is hoping to win back have voiced their concerns…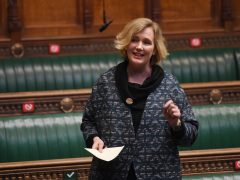 Comment
Parliament is yet again struggling with a toxic mix of privilege and patronage. To change that we want…