Initial polling on Ed Miliband's Conference speech shows that the public are largely supportive of Labour's policy announcements. Carried out by Survation, this exclusive polling for LabourList shows that while many in the media (and some of those writing on LabourList) have been critical of today's speech, the substance behind it is proving popular.
Syria is obviously dominating the news – and the polling suggests the public backs Miliband's preferred course of action with regards to ISIL. Today in his conference speech, he stated that the UN Security Council must have their say on international action. 38% of those polled by Survation today agreed with Miliband that "the UK should only become involved in this action following a UN Security Council Resolution". That compares to 18% who want to see the UK join in the US action immediately, and 27% who say the UK shouldn't join the action at all.
And here's what the poll said people thought about today's policy offers:
The NHS: Today's big policy – that NHS spending will be funded by taxes on tobacco companies and mansions, and closing tax loopholes – is the most popular policy polled, with 72% of the public in favour, compared to just 12% who were opposed. That suggests that if Miliband is able to capitalise on this in the coming days, he could make headway. It was particularly popular with Labour (81%) and Lib Dem (84%) voters from 2010 – the group that Miliband needs to keep together to win in 2015.
Minimum wage: There has been some consternation among Labour members at Conference that the pledge to raise the minimum wage to £8 by 2020 does not go far enough. There are particular worries that unless interest rates go up, inflation will outstrip this rise, making it a real terms pay cut for those who earn the least. However, Ed Miliband changed the language in his speech slightly to say that it would be "above £8" – and the public are wholeheartedly behind efforts to raise the minimum wage – with 68% of those polled backing such a rise.
Housing: Miliband today promised to make house building a top priority and by 2025 "build as many homes the UK needs" doubling the number of first-time buyers. 50% of the public backed these plans, including nearly half of all 2010 Tory voters.
Miliband also received support from the public for plans to decentralise power from Westminster to the regions, employment rights for the self-employed, breaking up the banks,taking carbon emissions out of the economy by 2025 and apprenticeships – you can read the full tables of our exclusive Survation polling here, and we'll have further analysis of the poll in the next 24 hours.
Survation interviewed 1,037 members of the public online to gauge reactions to the main contents of Ed Miliband's 10 year plan announced in his speech. These were more targets or aspirations for the party than concrete policy proposals; consequently the poll is less about support or opposition for specific policies than about how well Miliband has managed to identify themes and statements of purpose which resonate with the general public, upon which future policy can later be built successfully.
More from LabourList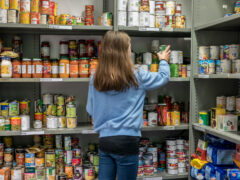 Comment
Next year there will be an election and Labour stands poised to take power. Unlike the late 1990's,…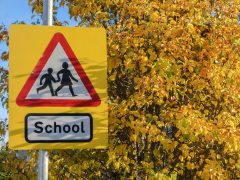 Comment
Unlike 1997, education is not going to be a top tier issue at the next election. That will…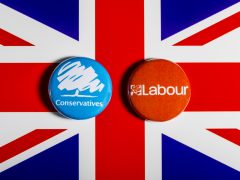 Columnist
If you listen to some commentators, you'd think Labour are now destined to be the largest party in…