I was born in Doncaster Royal Infirmary, less than a mile and a half from where UKIP are holding their party conference this weekend. I grew up in a nearby pit village in South Yorkshire, close to the Barnsley East constituency that I represent today in Parliament. The sight of all those UKIP politicians in Doncaster – Margaret Thatcher worshippers, ex-bankers, former big money Tory donors – trying to pass off as born-again champions of the working classes bordered on the ridiculous.
The chief phoney is Farage – the Barbour jacket-wearing, tally-ho shouting, ex-stockbroker, ex-Tory and now apparently the newly announced, self-appointed commissar for the comrades in the working class. But as well as Farage being a faux friend of the "workers", a false prospectus runs right the way through UKIP's policies. Labour has rightly begun to expose it this week.
Labour has used UKIP conference to take on their claim to stand up for working people and show the truth that UKIP are in fact more Tory than the Tories. This week on BBC's Newsnight, former UKIP Treasurer, Stuart Wheeler, let the cat out the bag when he said: "Our policies, except for a few, are very, very similar to the Conservatives".
David Cameron binned any pretence that we are "all in this together" when he gave millionaires a tax cut, but Farage wants to go further and give 16,000 millionaires another tax break of over £100,000.  As advocates of the flat tax, UKIP is a party which believes working families in areas like South Yorkshire should pay the same tax rate as the richest top one per cent.
David Cameron has wasted £3bn on an NHS reorganisation which has led to longer waiting times, 7,000 fewer frontline staff, and a GP access crisis. But Farage wants to go further.  UKIP's health spokesperson has advocated charging people to see their GP. Nigel Farage has said there is still "plenty of room for cuts" when taking about NHS jobs. And this year their deputy leader, Paul Nuttall, said he wanted to "congratulate the coalition for bringing a whiff of privatisation into the beleaguered National Health Service".
It doesn't stop there. The Tories won't repeat Labour's tax on bank bonuses, but at the same time they do want to see rights in the workplace eroded. Like their old chums in the Tory party, UKIP is a party that wants to abolish workers' rights, including parental leave, maternity pay and even redundancy pay, whilst defending ever higher bankers' bonuses. Nigel Farage himself has said mothers are "worth far less" in the workplace, while defending as a "joke" his former MEP who referred to a group of women who didn't clean behind fridges as "sluts'".
Labour is right to expose this agenda head on. As Yvette Cooper has made clear, Nigel Farage's euro extremism would also hurt working people here at home. Without the European Arrest Warrant we wouldn't be able to catch and deport foreign criminals. Without co-operation with France we wouldn't be able to take action in Calais to prevent illegal immigration. And without workers' rights you couldn't prevent overseas workers undercutting local workers.
But UKIP are not just a party of Tory policies and Tory politicians.  As Labour revealed this week, UKIP is also a party of Tory money. Nigel Farage may now distance himself from David Cameron, but he is being bankrolled by those who keep the Tories in business. Some 24 Tory donors have given UKIP over £2m, and in the last quarter almost 90% of UKIP's funding came from Tory backers.
What's more, amazingly, half the UKIP leadership – including the leader, deputy leader and head of policy – has their roots in the Tory Party, as do more than one in four of their candidates. Scratch UKIP's surface and it is the true blue of Margaret Thatcher that is revealed behind the purple of the UKIP's rosette.
Labour is determined to expose the truth about UKIP whether that is via the media, online with new social media images, as well as with hard-hitting campaign materials that will take the fight to the doorstep.
Growing up in South Yorkshire I remember seeing at first hand the awful damage that Thatcher and the Tory government did to the area in 1980s. Nigel Farage was a Conservative Party activist at the time. Perhaps next time he visits South Yorkshire I'll offer to take him round the places where all the pits were closed by the Tories whilst he was cheering them on.
In recent years, Farage has become a professional politician, standing for election more times than anyone can remember. But he hasn't left his past behind him. He said it himself earlier this year: "I am a Thatcherite".
Like David Cameron, Nigel Farage is a politician obsessed with PR and photo opportunities. We saw that again this weekend at the UKIP conference in Doncaster.  But, like Cameron, behind the pose for the cameras likes another true Thatcherite.  And like with the Tories, as we'll see next week, Labour is determined to take the fight to UKIP and expose them for what they are.
Michael Dugher is Member of Parliament for Barnsley East, Labour vice-chair and shadow minister for the Cabinet  Office
More from LabourList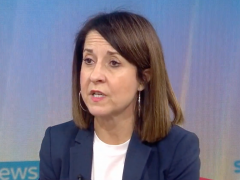 Daily email
Workers vs shirkers, drivers vs eco-zealots Fresh from dusting off their spades to dig out battle lines over…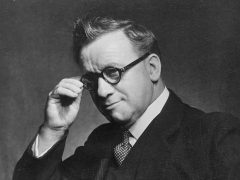 Comment
Imagine waiting for a bus at Marble Arch on a hot summer evening in London in 1921. There…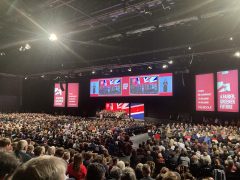 Columnist
The Labour Party's annual conference is the one of the biggest political events in Europe. It is Labour's…