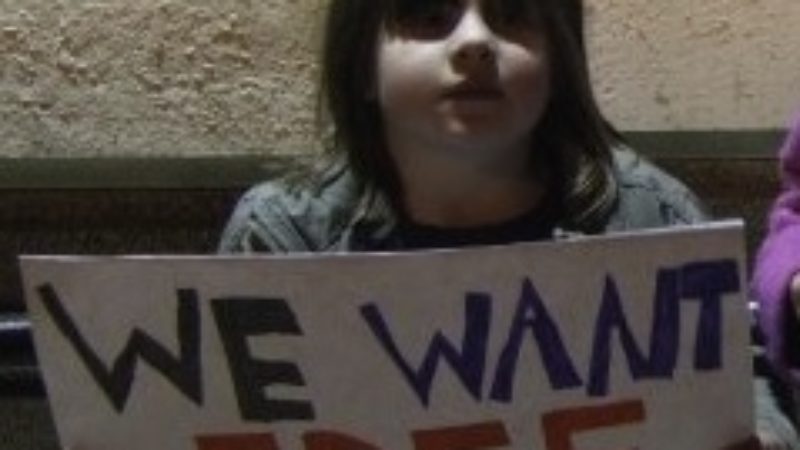 This time last year, the government announced that it would introduce free school meals for all infant school children before the next election. The policy had been endorsed by the School Food Plan commissioned by Gove. It was being championed by the Lib Dems and brought forward so it could be implemented before the 2015 election in what appeared to be a pre-conference deal between the coalition partners.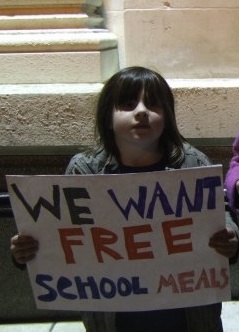 This week 1.5million children in infant schools in England, including my six year old niece, will be receiving a hot meal at lunchtime for the first time. We should focus on the benefits of this to children and schools, not the newspaper stories about pubs providing sandwiches and TV news items about holes in the wall where kitchens should be. By all means point out, as the Local Government Association is, that insufficient funds have been provided for implementation. However, let's not damage confidence in a policy that will improve the nutrition and health of children, raise attainment in schools and ease the financial pressures on working families by as much as £500 per child.
For those within the Labour movement campaigning on the issue, and Labour councils involved in delivering free school meals for primary school children, the sudden championing of the policy by the Lib Dems was staggering. In Hull, Lib Dems had reversed the policy introduced by Labour on gaining power in 2007 and in Islington and Southwark, the Lib Dem opposition to the policy had been vitriolic. When the policy announcement was made last September, you could almost see the skid marks on the streets of Southwark and Islington, as Lib Dem councillors were forced to make a U-turn. Websites were changed, Focus leaflets were binned and in the run up to this year's council elections, history was rewritten with – in Southwark's case – Lib Dems promising to campaign to protect a policy of free school meals in primary schools that was never under threat.
Nick Clegg's apparently damascene conversion fits in with the Lib Dem hypocritical rhetoric that trips easily off the tongue for most Labour activists. However, this is a major milestone in the introduction of what remains essentially a Labour policy and we should celebrate it and restate our commitment to it. This week, the 1.5 million children now entitled to free school meals in infant schools, would not be getting them had the pilots introduced under Ed Balls' stewardship of education provided the evidence of the benefits. The pilots, in turn, were the result of long standing campaigns within the Labour movement from unions such as the GMB who next week will take an amendment on free school meals to the TUC conference.
Let's be clear this is a policy by which you could define Labour values. Healthy free school meals help all children with the Newham pilot showing more than six weeks of extra progress at key stages 1 and 2, and the DfE report found a 16% improvement for children from less affluent backgrounds. Later this week the Children's Commission on Poverty is likely to report that inequality in the classroom is growing. Free school meals – a system in which all children eat together and eat decent food – is a social leveller removing stigma in the classroom and in the canteen.
This week, the Lib Dems will again try to own the policy by announcing free school meals for all primary school children by the end of the next parliament, if they have a role in government. Labour should match this and go further and commit to pilots in secondary schools.
By the election any teething problems with the policy will have been ironed out. Experience shows that where there are – or have been – universal free school meals they are extremely popular. Parents and children will be demanding more, not less, by the election in May. Let's welcome the conversion to what is essentially the ultimate One Nation Labour policy encompassing the health, wealth and happiness of children and families and let's be clear that Labour will fund the policy properly and extend it further.
Child hunger in 21st Century Britain is a shocking reminder of just how far we have to go in tackling poverty. As the NUT's General Secretary, Christine Blower, said last year children don't stop being hungry at the age of seven. Nor do they stop needing nutritious food at the age of 11, or at nursery, or during the summer holidays.
It isn't rocket science – hungry children do not learn – but we will need pilots to demonstrate to doubters the improvement that free school meals in secondary schools could bring. So let's not serve sour grapes this week, let's remember this policy has its roots in Labour run pilots and campaigns and that we now have the opportunity to complete this legacy. We must avoid inadvertently damaging our chances of addressing hunger in schools long term. Let's instead, across the Labour movement, take a lead in pushing for a cross-party consensus on the issue to bring the much needed benefits of free school meals for all to a whole generation of school children.
Fiona Twycross is a London Assembly Member
More from LabourList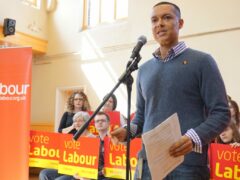 Comment
This year, flooding and wildfires have devastated huge portions of the globe. India has been hit by drought.…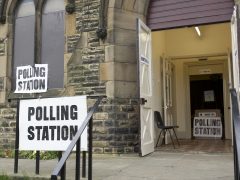 News
UK adults support bold policy ideas going to Labour conference, including a switch to proportional representation for Westminster…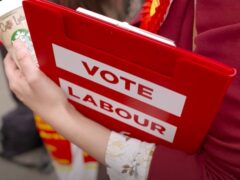 Comment
Labour is set to debate proportional representation (PR) at its annual conference after 153 Constituency Labour Parties (CLPs)…