Ed Miliband has reaffirmed his commitment to ensuring his Cabinet would have 50% women – although stopped short of making it a promise, saying he wants to "let my actions speak for themselves".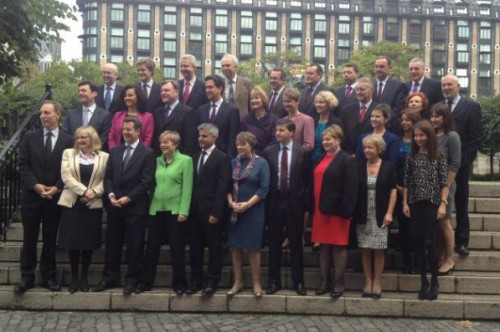 In an interview with woman's magazine Red, Miliband said he's proud that women's representation in the Shadow Cabinet has improved since he became leader, and that he would like to see women make up half of the Parliamentary Labour Party (PLP):
What has changed under his leadership is the representation of women. Gordon Brown was accused of using female ministers as 'windowdressing': inviting them to Cabinet meetings but not giving them power.
But now 11 out of 27 full Shadow Cabinet members (40%) are women, including major roles such as the Shadow Home Secretary Yvette Cooper and Shadow Deputy PM Harriet Harman. And Ed Miliband says that his Labour Government would have a gender-equal Cabinet.
"I'm proud of the fact that there are more women in the Shadow Cabinet – but it's not enough. We've got to get to 50% of women MPs in Parliament for Labour."
So gender parity is a promise? "Cameron did a target and then didn't make it. I want to let my actions speak for themselves, but I want to get to 50%, yes.
The interview also touches on what Labour's policy on tuition fees might look like, before an expected announcement at conference. While Miliband refuses to be drawn on specifics, he says that they have worked hard to make sure "it's right and it's affordable" in order to avoid a Lib Dem style betrayal, and offer something aesthetically populist but impossible to deliver in power. "I just think the burden of debt is a massive problem for young people," he said.
More from LabourList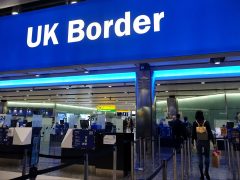 Columnist
Does Labour think that immigration to Britain should be lower? The party found the question hard to answer…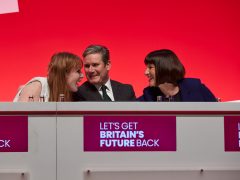 Columnist
The crisis in public services is visible to every British citizen. Waiting lists, crumbling buildings, exhausted staff. All…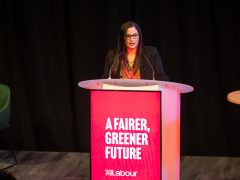 News
"If an election was called tomorrow, as a member of the national executive committee, I feel confident that…