After one of the greatest shocks to the global financial market, UK plc is tentatively getting back on track. Unemployment is at a six-year low, and the UK economy grew by 3.2% in the second quarter compared with the same period last year. However, whilst London and the financial services sector have played an important role, the real story is what's happening elsewhere in the country.
In the North West, a regional economic powerhouse is starting to take shape thanks to the development of an expertise unrivalled anywhere else in the world.
The Sellafield site, based in West Cumbria, is the largest nuclear site in Europe and one of the most complex in the world. Managed by Nuclear Management Partners (NMP), Sellafield is responsible for safely delivering nuclear decommissioning, waste management and spent nuclear fuel management in support of the Nuclear Decommissioning Authority's mission of safe accelerated clean-up of the nuclear legacy.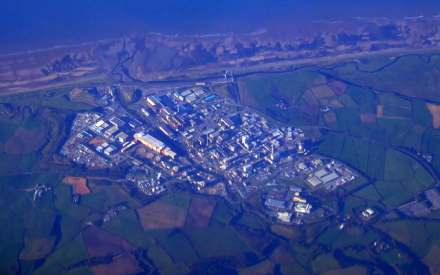 The impact of this partnership on the North West and UK plc cannot be underestimated. Sellafield has the highest concentration of nuclear skills in one place, with 10,000 highly skills staff employed on site. Last year Sellafield recruited a record number of apprentices (135), and will exceed that this year. In addition to this since 2009, Sellafield has spent over £1 billion in the local supply chain, and the local community will benefit further when 1,000 office staff move off the remote and isolated site into the town centre of Whitehaven later this month.
To the people of West Cumbria it is the beating heart of the regional economy, creating tens of thousands of high value jobs, supporting many more and offering a vast range of training and career opportunities for young people.
To UK plc it's even more valuable – providing unique IP that ensures the country is in pole position for billion pound contracts across the world, that bring significant investment back into the UK.
Success stories like Sellafield show the bigger story behind Britain's economic recovery. But more can be done.
Government, industry, and local communities need to come together to ensure the infrastructure and incentives are tailored to the needs of individual regions and cities to create the right environment for more sustainable growth. Government needs to champion the North West's expertise on nuclear decommissioning as they travel the world selling the UK story to other countries.
In return support for regional economic powerhouses like Sellafield will deliver a more diverse and sustainable economy, improving living standards and bridging the divide between London and the rest of the UK.
Jamie Reed is the MP for Copeland
More from LabourList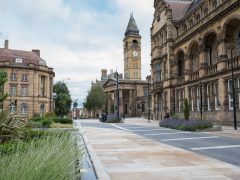 Comment
Labour won a historic by-election in Wakefield, our first such victory since winning Corby in 2012. This success…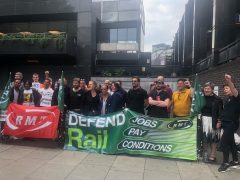 Comment
The general secretary of the RMT has, within the space of a week, become a television hero. It…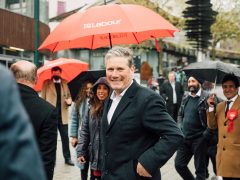 Daily email
"They know they are out of ideas and they are out of touch – and if they had…