Shadow Business Secretary Chuka Umunna has created quite a stir in the employment law world by announcing that a Labour Government would "abolish the current system" and "reform the employment tribunals".
Speaking at the Trades Union Congress on 8 September, Mr Umunna said: "The current employment tribunal system is unfair, unsustainable and has resulted in prohibitive costs kicking people out of the justice they are entitled to. Affordability should not be a barrier to workplace justice. But it would be a mistake to simply return to the system of the past, where tribunals were so slow that meaningful justice was not available. So if we are elected the next Labour Government will abolish the current system, reform the employment tribunals and put in place a new system which ensures all workers have proper access to justice."
This builds on the commitment agreed at July's National Policy Forum that: "The next Labour government will reform the tribunal system to ensure that all workers have proper access to justice. Labour will introduce a system where affordability will not be a barrier to justice."
So what is Labour intending? Labour's policy is currently constrained by a reluctance to make any commitment that would involve substantial additional spending and, in any event, party sources acknowledge that Mr Umunna's speech is intended to open discussions on reform of the tribunal system, not to close them down.
My understanding is that what Labour means by abolishing the current system is not abolishing tribunal fees as such, but abolishing the current system of fees introduced by the Tories and replacing it. A new fee system is to be based on ensuring that "affordability" is not a barrier to justice, but this can be addressed in different ways.
Press briefings have suggested that Labour is thinking of imposing higher fees on those with higher incomes and reducing, or making nominal, fees for low income claimants. This would retain the clumsy means-testing remission system currently in place and is not my own favourite option. The need to make an application for fee remission, the complicated criteria and the uncertainty as to whether remission will be granted acts as a deterrent to bringing a case and has played a role in the massive drop in employment tribunal claims.
A much easier system to administer would base fees on the value of the claim being put forward. This is already the practice in the High Court, where a claim worth more than £300,000 requires the claimant to pay an issue fee of £1,920 and a further hearing fee of £545 (Compare £250 issue fee in the ET for a discrimination claim and a £950 hearing fee).
Revenues generated in this way could be considerably enhanced by a reform to the current tribunal system which substantially expanded its jurisdiction. This takes us to the other main plank in Labour's proposal: reform of employment tribunals. This was left more vague by Mr Umunna, but the proposals for a one-stop employment and equalities court system, as recently suggested by the former Employment Tribunals President, David Latham in an influential talk sponsored by the Law Society's Employment Law Committee, could provide a useful starting point.
In recent years, the quality and diversity of the cadre of employment judges has been hugely strengthened and there is a strong case for giving employment judges jurisdiction over a very wide range of employment-related disputes which currently are adjudicated entirely or partly in the ordinary courts. These would include breach of employment contract and wages claims currently heard in the county court as well as high value claims in the High Court such as those relating to bankers' bonuses. It would also include goods, facilities, services, and education discrimination claims under the Equality Act 2010. An Employment and Equalities Court could also be empowered to issue injunctions to enforce restrictive covenants and restrain other breaches of contracts of employment, as well as hearing personal injury claims. Finally, there is a strong case for transferring powers to enforce employment tribunal judgments from the county court to the employment tribunal system itself.
Creating such an Employment and Equalities Court with an expanded jurisdiction would probably spell the end of the use of ET lay members in their current form. David Latham suggested instead redefining lay members into specialists and then grouping them into their expertise, so as to be able to act more in the form of an expert assessor where needed, rather than an additional judge. A case can be made for this, not least on financial grounds, and in the interests of speedier resolution of claims.
This takes me to the last key point in Mr Umunna's proposal, avoiding an employment tribunal system that is "slow". It has to be said that considerable steps have been taken to address delays since Mr Umunna's time as a practising employment lawyer and with the notable exception of equal pay claims, the time to get a case on for hearing is now largely almost entirely a function of resources and volume of cases. ET claims statistics for the second quarter of 2014, to be issued on 12 September, are expected to show that there continues to be a huge drop in claims compared with the previous year before fees were introduced. Right now, there is no real problem of delays. Indeed, one senior tribunal official I e-mailed recently said that she was "pleased to get your e-mail so that I could check that my mouse was still working"!
Michael Rubenstein is General Editor of Equality Law Reports, publisher of Equal Opportunities Review and Editor of Industrial Relations Law Reports.
More from LabourList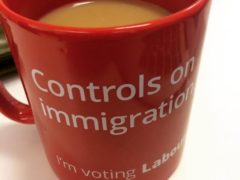 Comment
All the noise coming from Labour around immigration over the last few weeks has revealed an essential truth…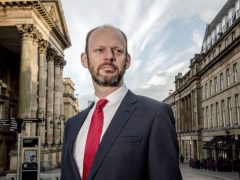 Comment
Jamie Driscoll has said he has received "literally thousands of messages of support" following the decision to exclude…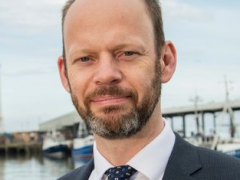 Daily email
Parliament returns from Whitsun recess today and the House of Lords will be discussing the government's illegal migration…